I have worked in media planning & buying since 1995. I began my media career at BBDO/OMD where I planned and purchased media on a wide variety of accounts as I worked my way up to the position of Associate Director of Strategy. In my last few years at OMD I led all media planning for PepsiCo (Pepsi, Frito-Lay, and Quaker Tropicana Gatorade) and Mars (confectionary, pet, and Uncle Ben's). In recognition of my work on the PepsiCo business I won two PepsiCo marketing awards as well as two industry Media Innovation Awards. In 2007 I joined advertising agency ACLC as Vice President, Media to develop a media department. I grew the department from one person to a team of seven.
I founded Guru Communications in 2010 as I saw a need for advertisers to have access to senior level strategy and negotiations expertise. I am personally involved in the day-to-day strategy and negotiations on every account. Industry awards are not our focus. That said, in 2018 Guru was recognized with an industry Media Innovation Award for Best Use of Digital.
I was on the Board of Directors for a non-profit ski club for several years and had articles published in Ski Pro, Ski Talk, and Sno Biz. I am an advocate for the Canadian Breast Cancer Foundation and have appeared on Breakfast Television on CITY TV in Toronto and Vancouver on their behalf. I have also been a guest speaker at Movara Fitness Resort in St. George, Utah on two occasions.
Work Samples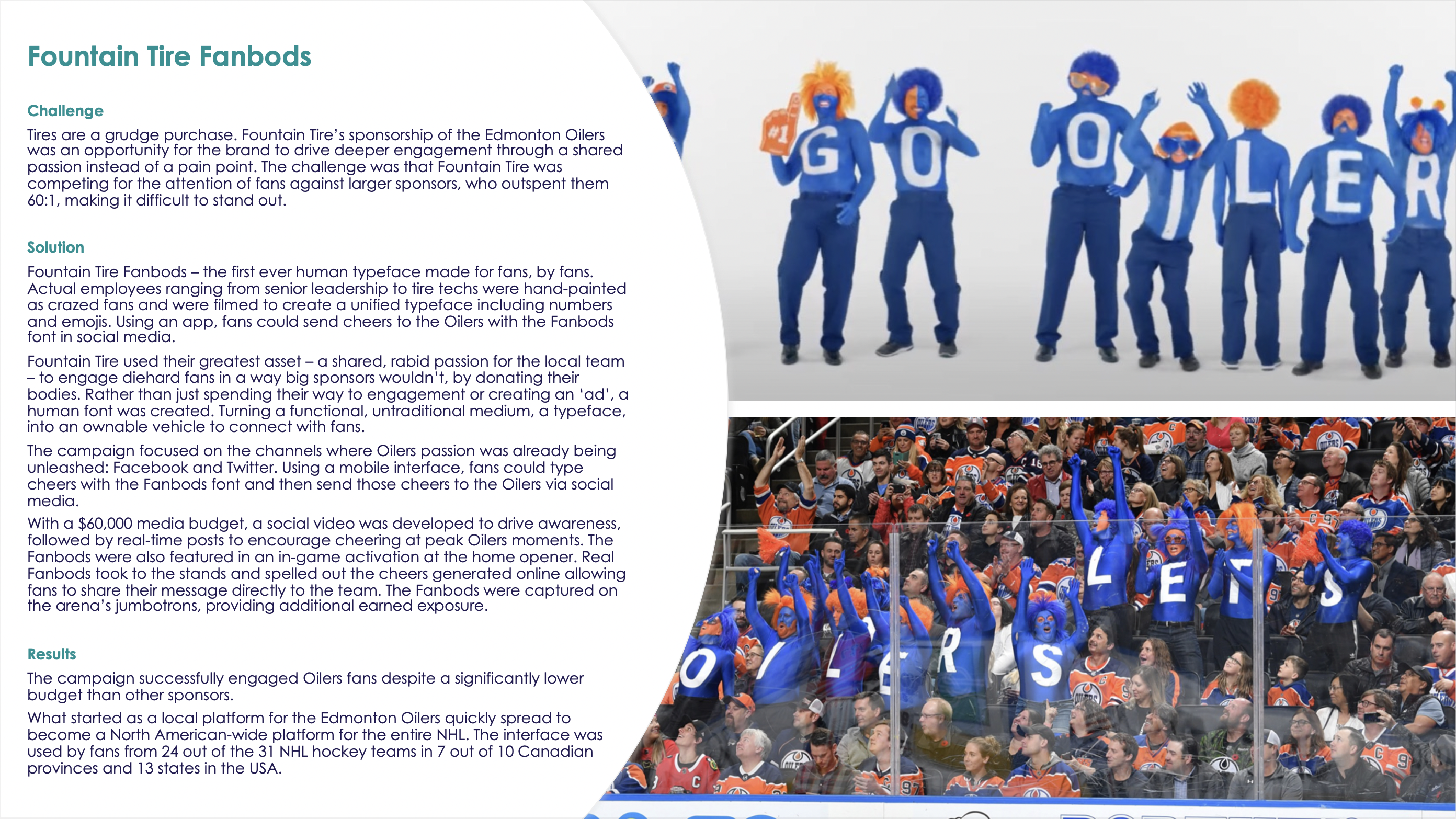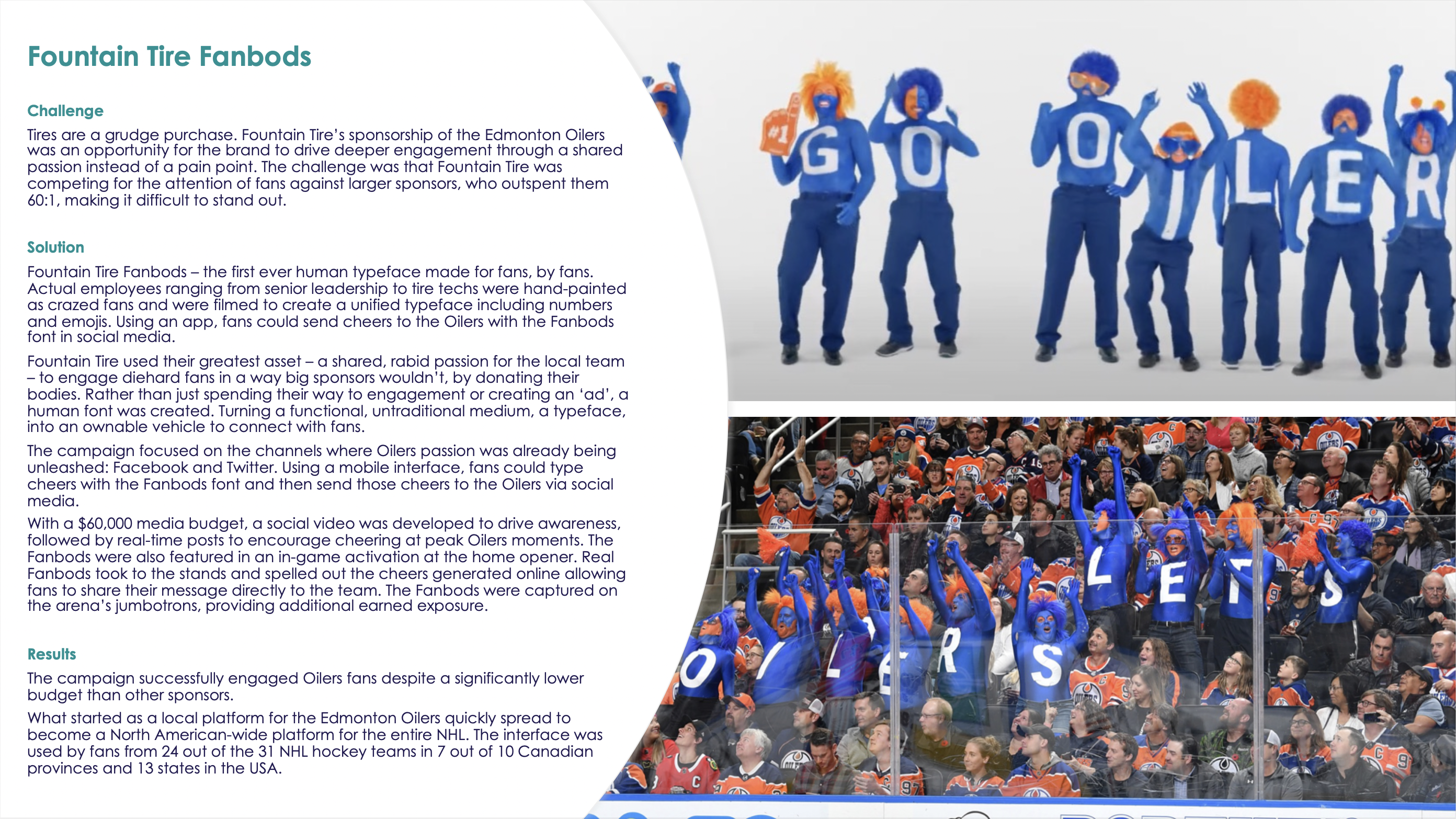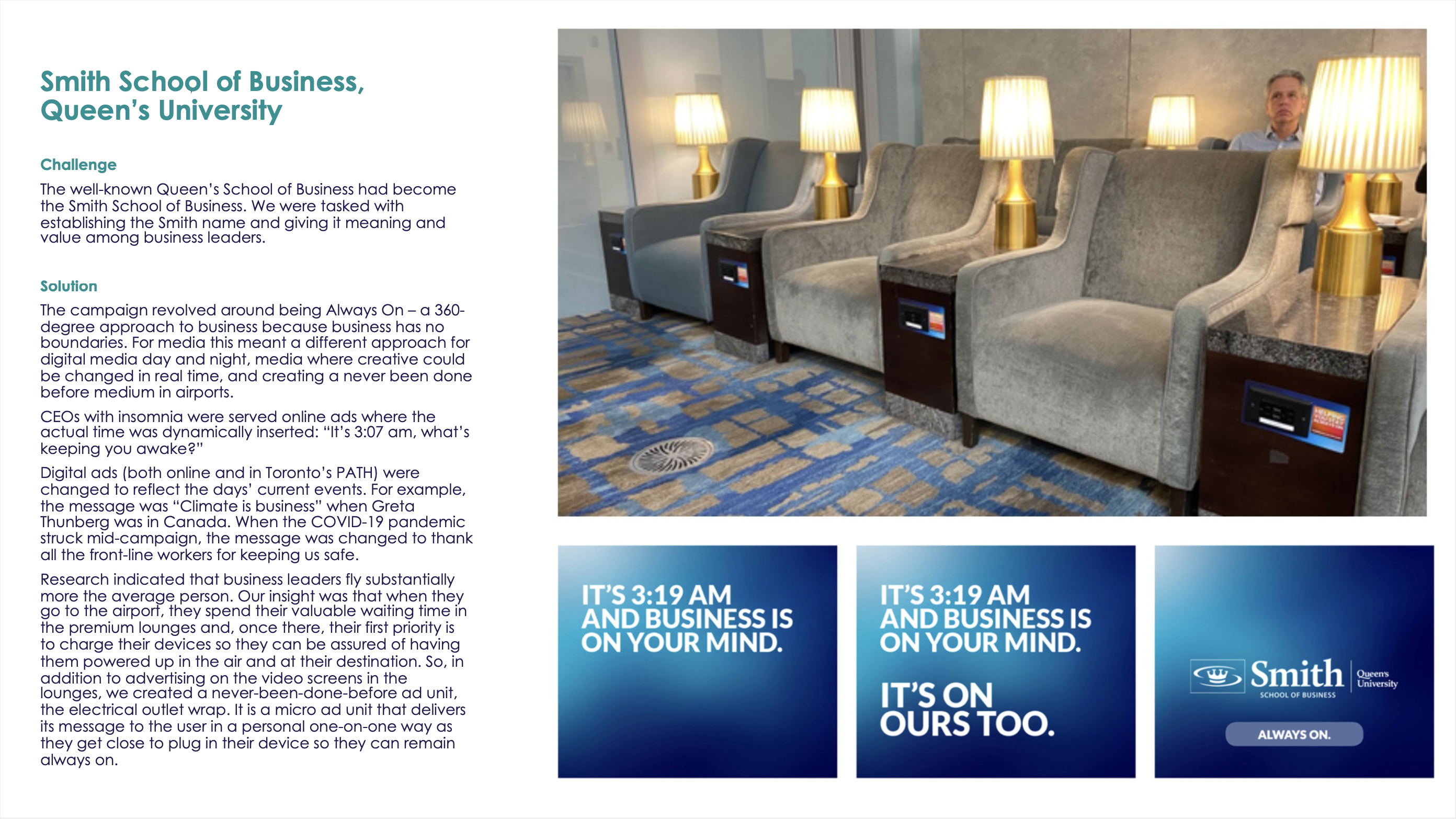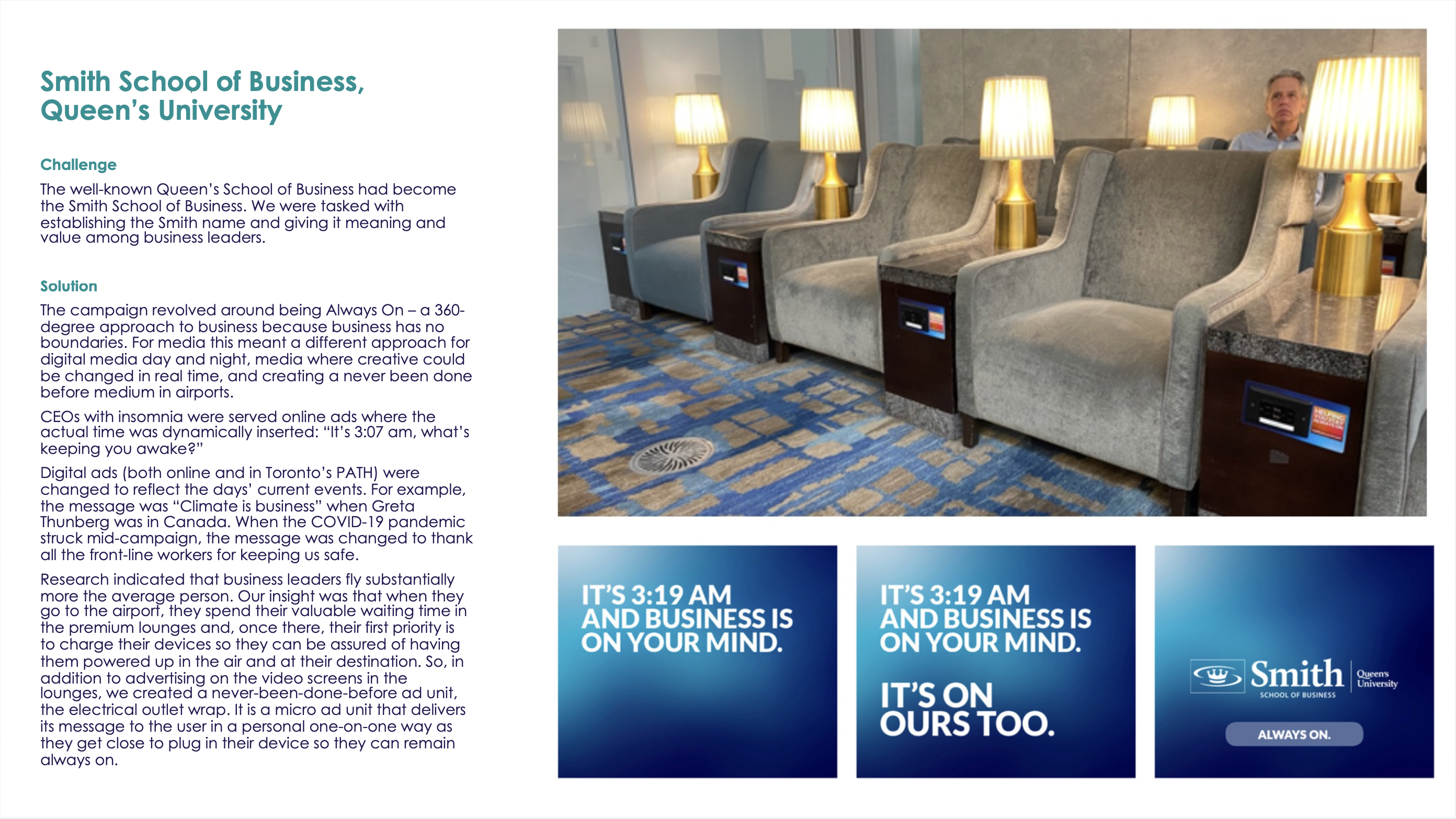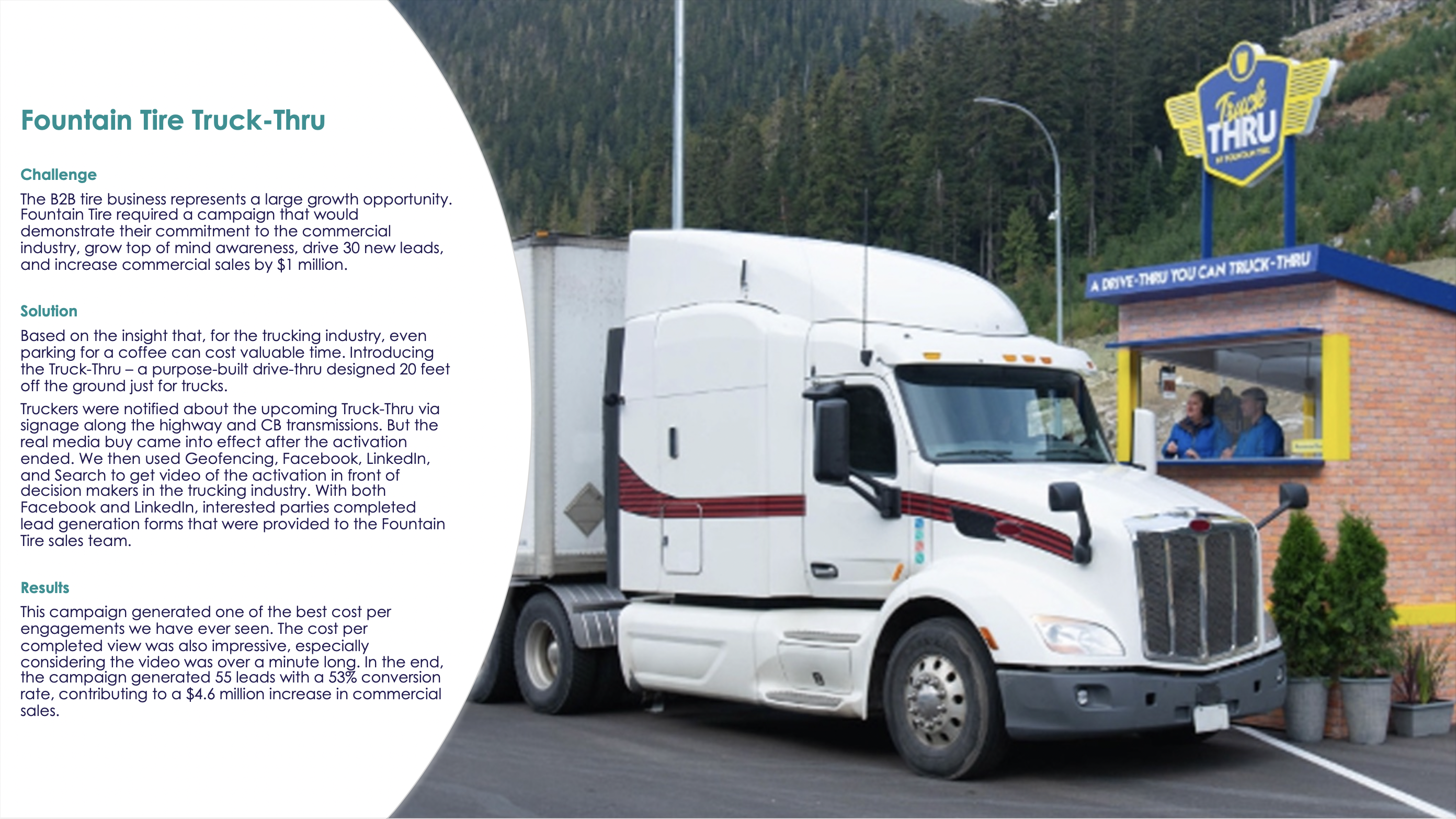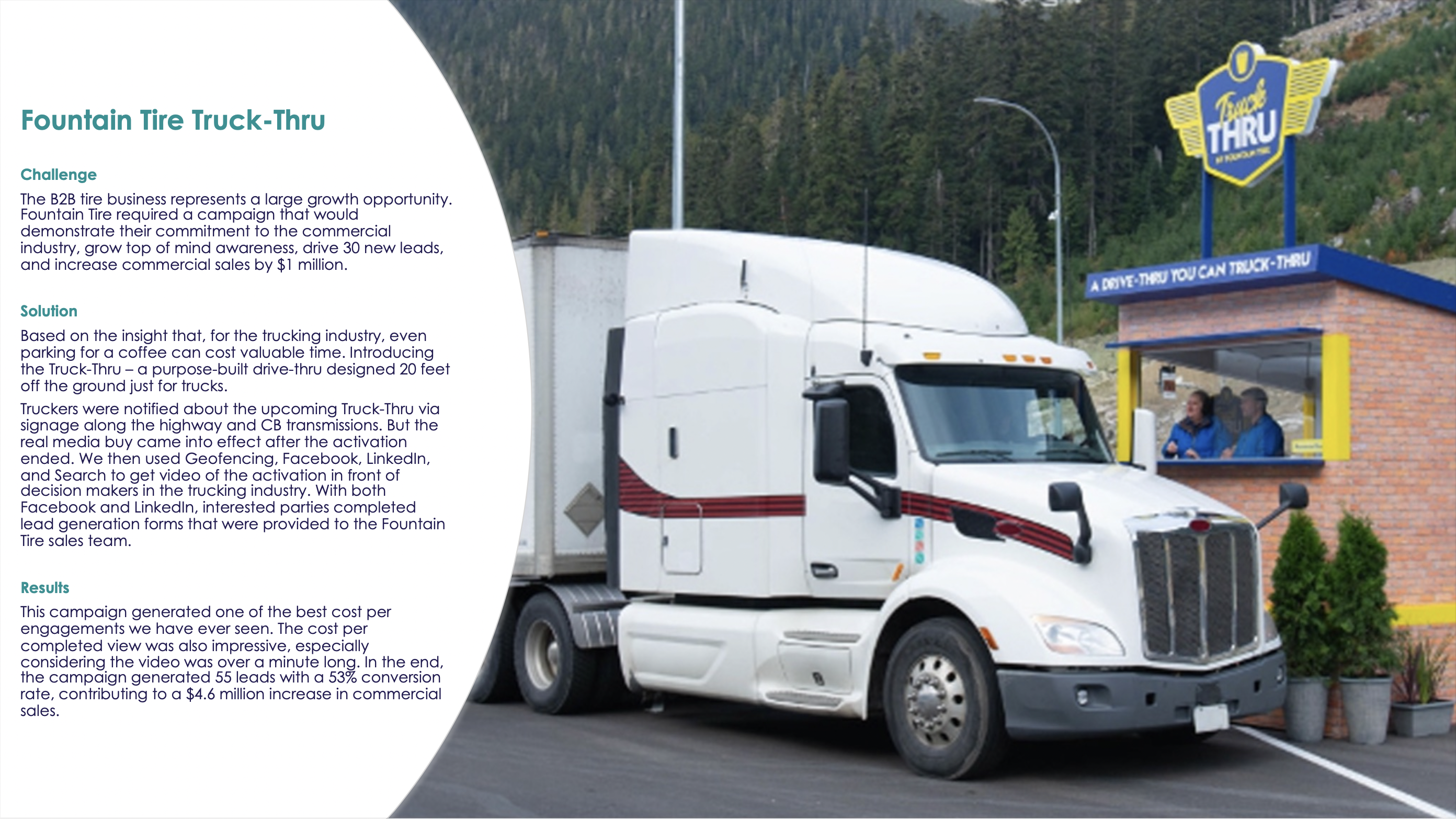 The Best Fit
Medium and large businesses who would benefit from media expertise to determine where it is best to advertise and to have media experts execute the media strategy, plan, negotiations, and optimizations on their behalf. A partner who sees us an extension of their marketing team and who relies on our expertise in both the online/digital and offline/traditional media spheres.
Awards & Accomplishments
Recent industry recognition of Guru's work includes 39 industry awards, including 13 Media Innovation awards since 2018 in the following categories: Gold: Best Use of Digital Gold: Best in Experiential/Special Events/Stunts Budget Over $100K Gold: Best in B2B Marketing Silver: Best Use of Technology Silver: Best in Sponsorships Silver: Best in Social Media Silver: Best in Location-Based Marketing Silver & Bronze: Best in Niche Targeting Bronze: Best in Mobile Bronze: Best in Out-of-Home/Ambient/Place-based Media Bronze: Best in Consumer Engagement Bronze: Best in Automotive
I have worked with the team at Guru for 10+ years and over this time have developed a true partnership. Guru understands our changing business needs and they work alongside as a true extension of our team. As the world has evolved and become increasingly more digital, the insights and expertise of the team at Guru have allowed us to not only adapt but to become more effective with our advertising, while growing our business. Guru brings us new ideas and opportunities, is adaptable to our frequently changings needs and always delivers on time. Whether our needs and budget happen to be large or small, Guru provides us with the attention and resources we need to be successful. Working with this agency is truly a pleasure and I look forward to working with them for years to come.

Rachel Osborne

Associate Vice President, Marketing & Business Development, Tandia
Fountain Tire has been working with the Guru Communications team for many years. They manage our traditional and digital media planning and buying. The team always comes to the table with a deep understanding of media, media trends, new technologies and how to optimize to ensure our investment has the best ROAS with our target audiences. We consider them an extension of our team that sits at the table with us right from the start to the end.

Denise Gohl-Eacrett

Director, Brand and Customer Experience, Fountain Tire