Moulding ideas & concepts into visual form & context is what I do...full stop. Collaboration is where it all begins...you...me and whoever else we need to pull on board to navigate through the noise and land on the best possible solution for you.
I've had the pleasure of being a creative for the past 16 years...mix that with my project management experience and I can tackle most anything from a simple one page layout project through to complex mixed media campaigns. Working with countless public & private sector companies and organizations, being a small business owner and managing the energetic environment of a top flight ad agency have honed my skills of delivering on time and within budget.
BTW...I don't make any apologies for my enthusiasm, dedication or passion for the creative process. Lets get it done together.
Work Samples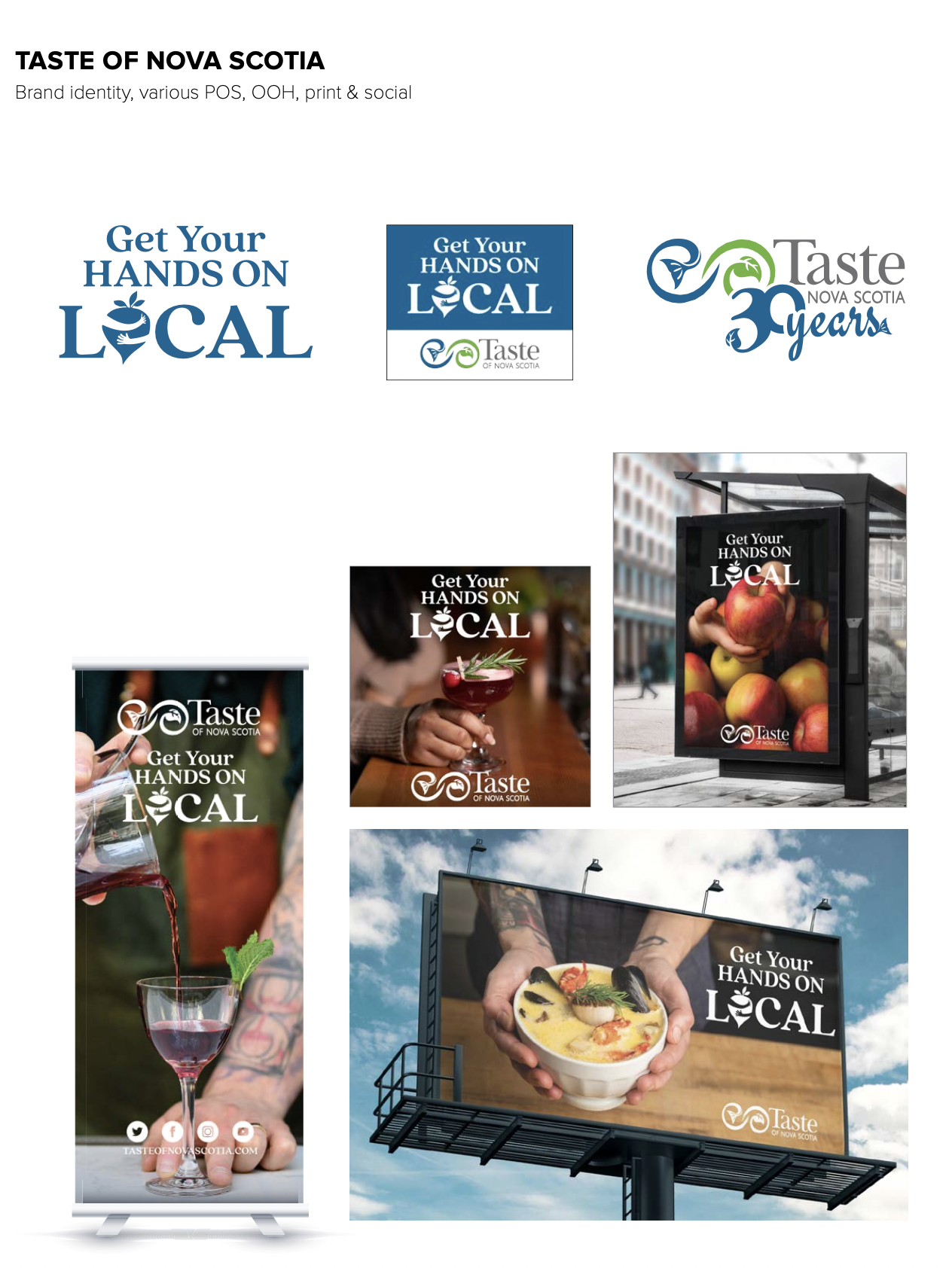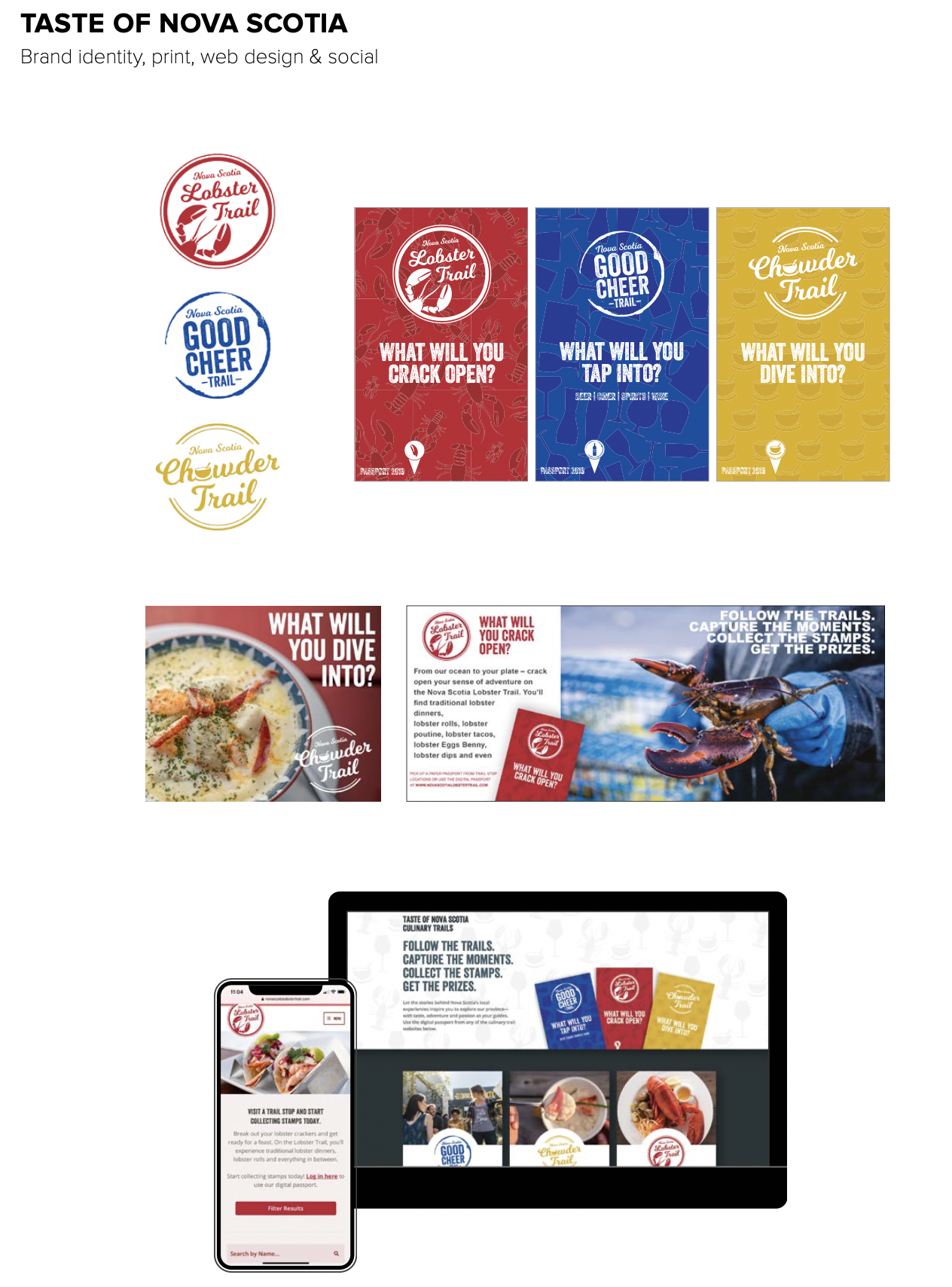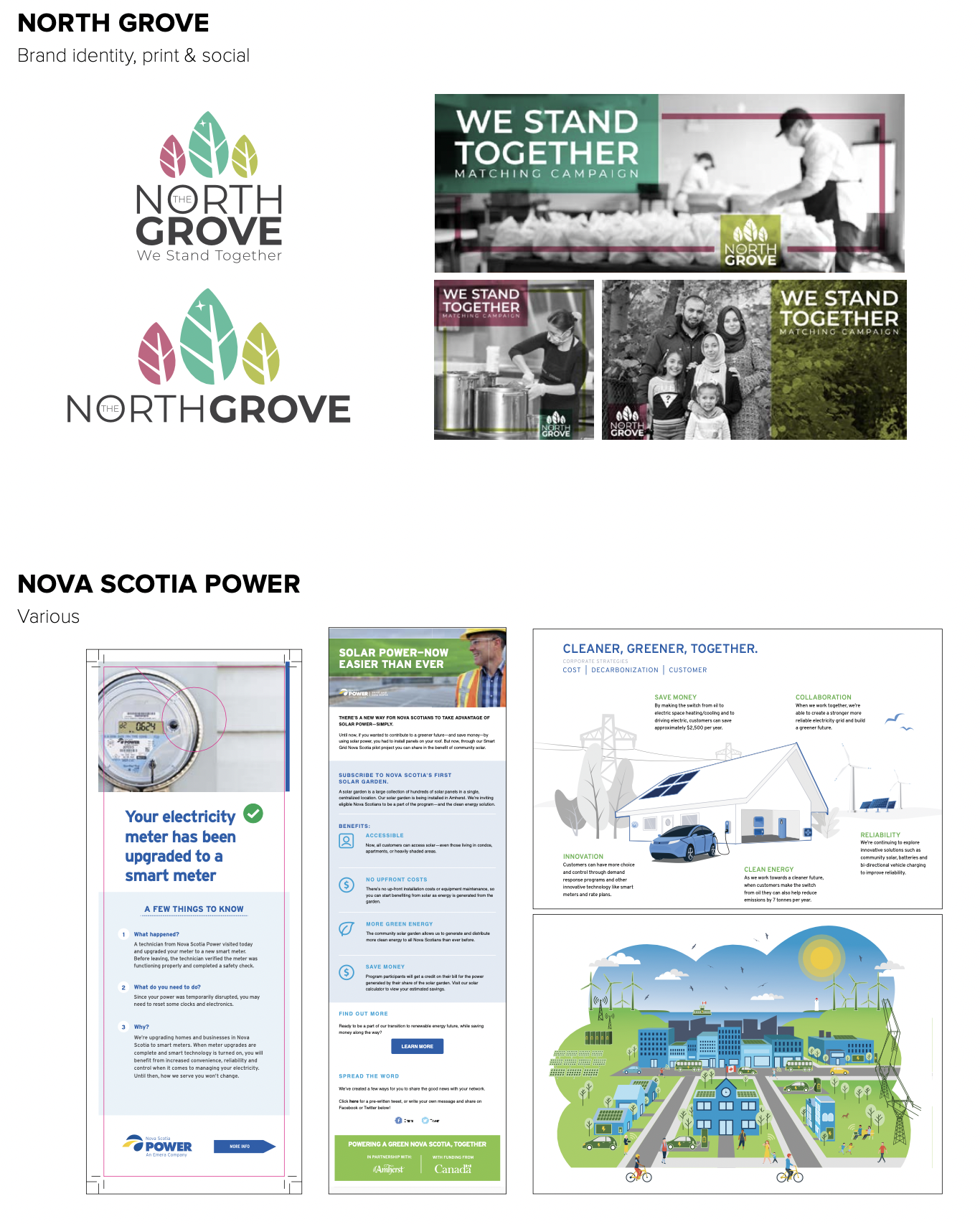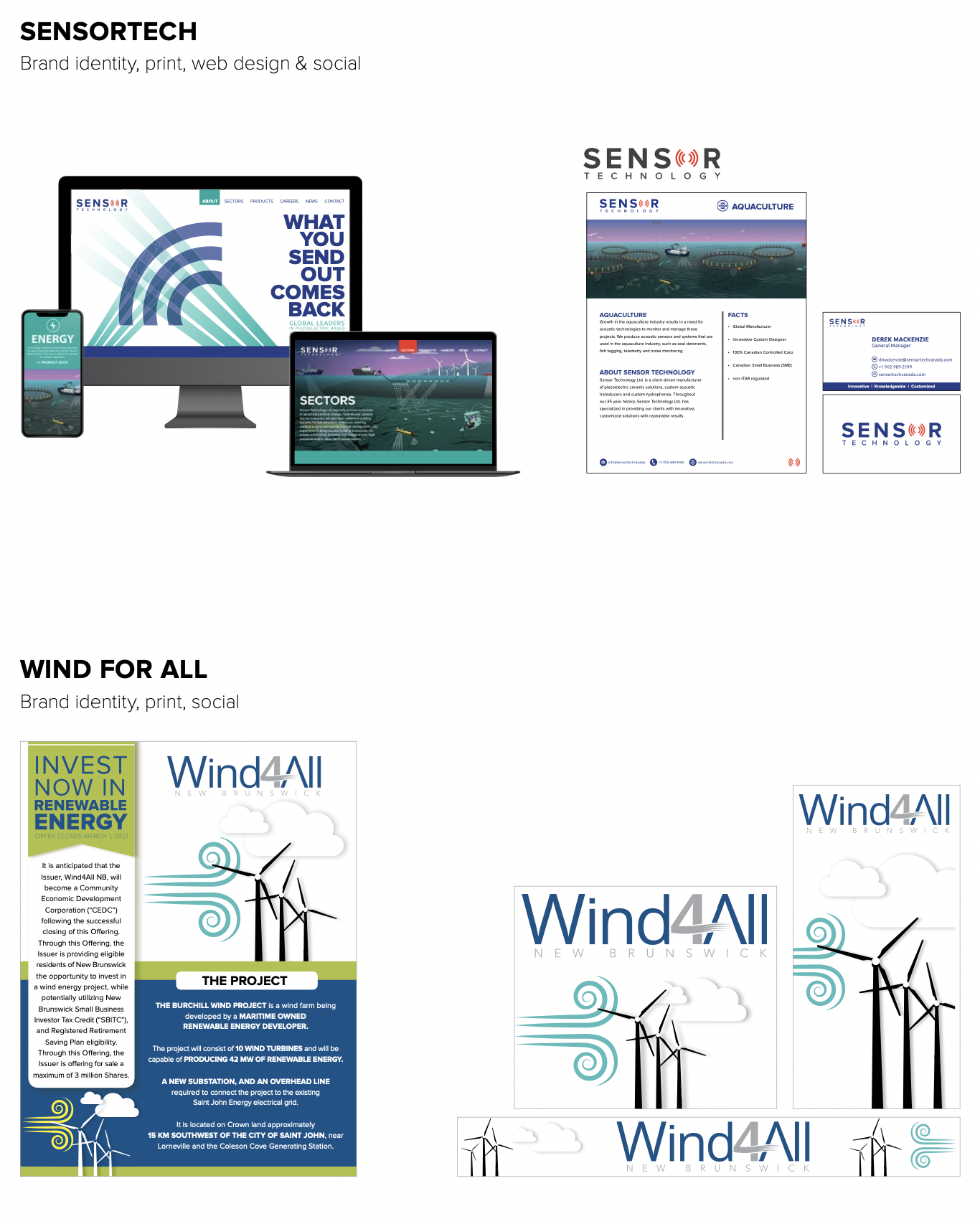 We've had the pleasure of working with Karen for two years now and have enjoyed every minute of it! Karen immediately fit in like she was part of our team. She has lead the creativity strategy of our annual culinary guide and our Nova Scotia culinary trails program. She consistently delivers an exceptional product and always goes the extra mile to exceed our expectations. Karen understands our brand and our vision and always brings new design concepts to the table to keep our content current and relevant. We look forward to continuing to work with Karen.

Emily Haynes

Executive Director, Taste of Nova Scotia
Karen was incredible to work with! She understood the importance of a collaborative process. Her expertise brought focus to the project and she made sure the products she designed would be successful in conveying important information to patients and staff.

Terri Fraser

Communications & Public Affairs, IWK Health Centre
In the last three years I have worked with Karen Fowler on several print media projects involving the Canadian Naval Memorial Trust/HMCS Sackville, including design and production of three Canadian Naval Heritage calendars and advertisements promoting sale of the calendars through different outlets across the country. With a background in government communications and PR consulting, I've worked with a number of graphic designers over the years and have found Karen to be creative, attentive to client's needs/direction andorganized with regard to scheduling/deadlines and professional in all regards. She has my recommendation and capable of undertaking a range of graphic design projects.

Len Canfield

Canadian Naval Memorial Trust