As a strategic marketing professional with a creative and entrepreneurial mindset, for over 25 years, the foundation of my experience has been rooted in brand, marketing, product development and project management.
I have sourced suppliers half-way around the world to extend and develop a beloved children's brand into tangible licensed products; I have developed and managed high-profile brand/product executions from concept to shelf (including the shelves!); I have ghost written welcome letters, enriched content for e-commerce marketplace, and created marketing print collateral for one of Toronto's most prestigious fundraisers for cancer; I have helped launch a mobile app through creative contributions ranging from design to website content... suffice it to say, I have worked on some pretty neat assignments!
Having enjoyed leading a variety of projects in non-profit, retail, private and licensed brand sectors, my clients benefit from this diverse portfolio of expertise as well as from my strategic, collaborative and open-minded approach that I bring to every project. My clear, concise and respectful communication has always been the key to keeping projects running smoothly and expertly; and my ability to embrace the unknown and welcome fresh perspectives (i.e. my cooperative attitude and agile approach) ensures my clients needs are always heard and executed upon.
Work Samples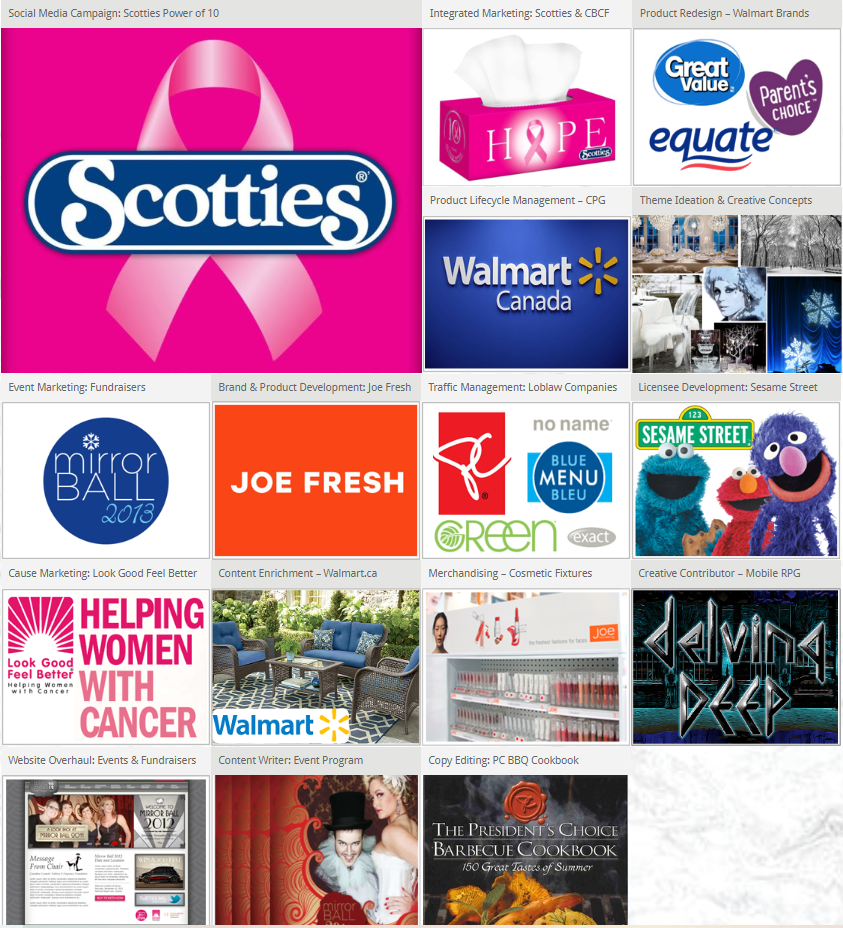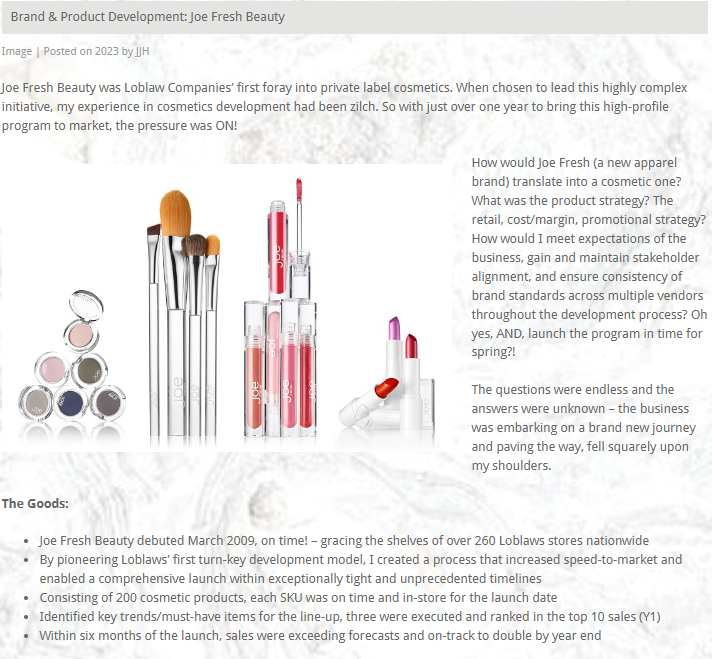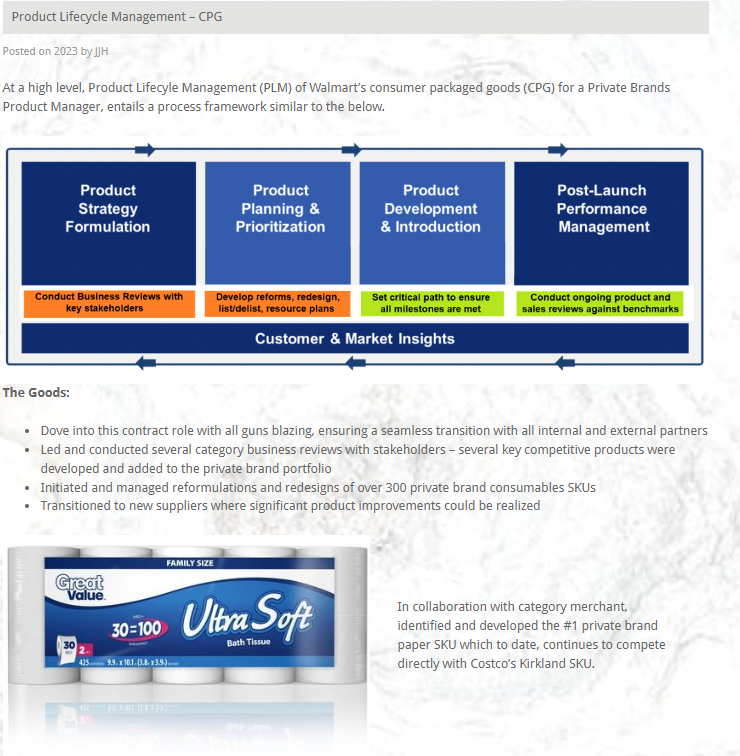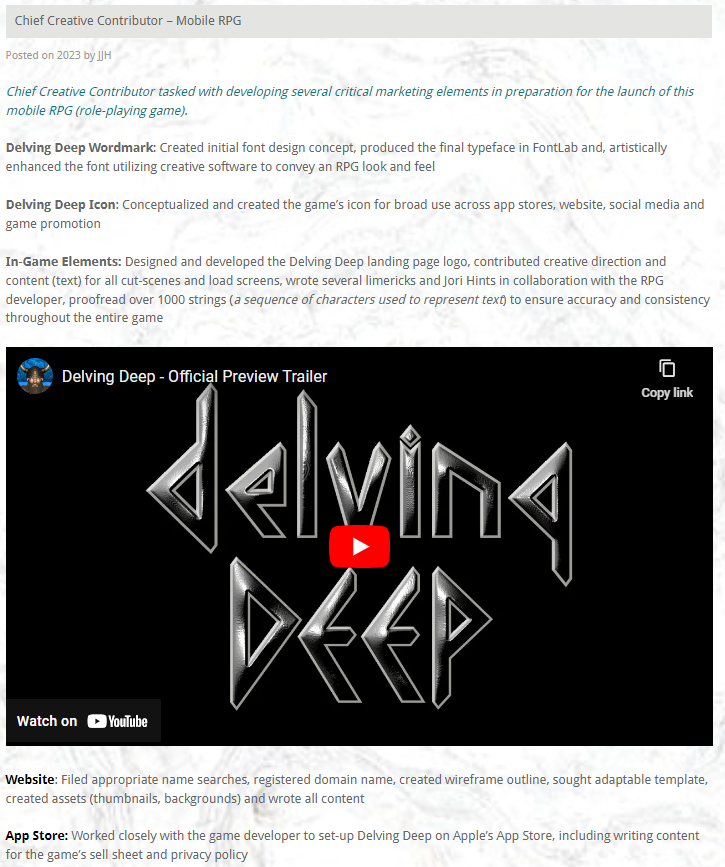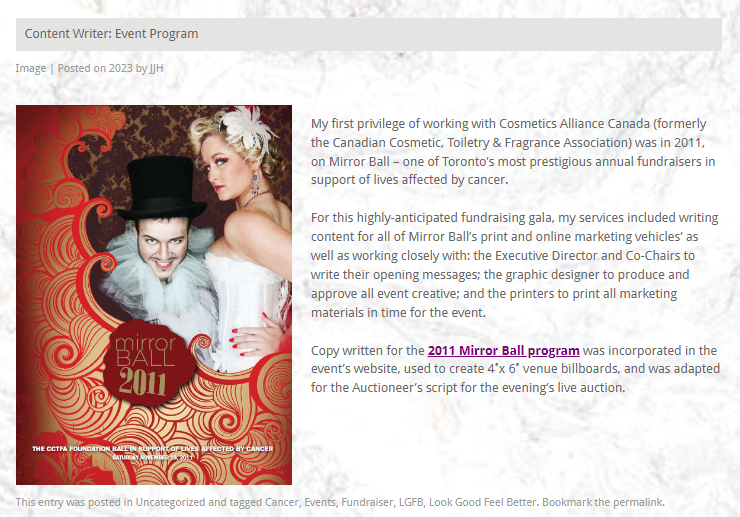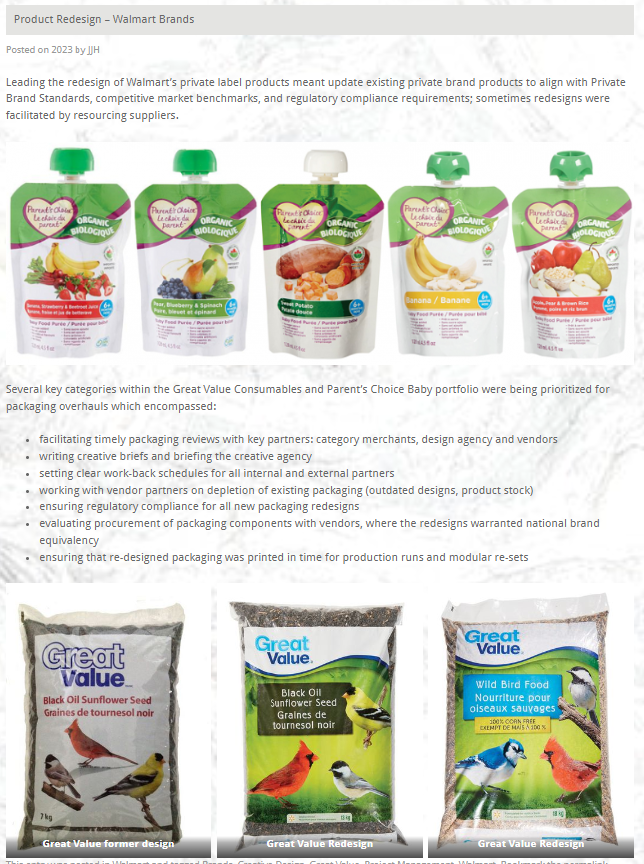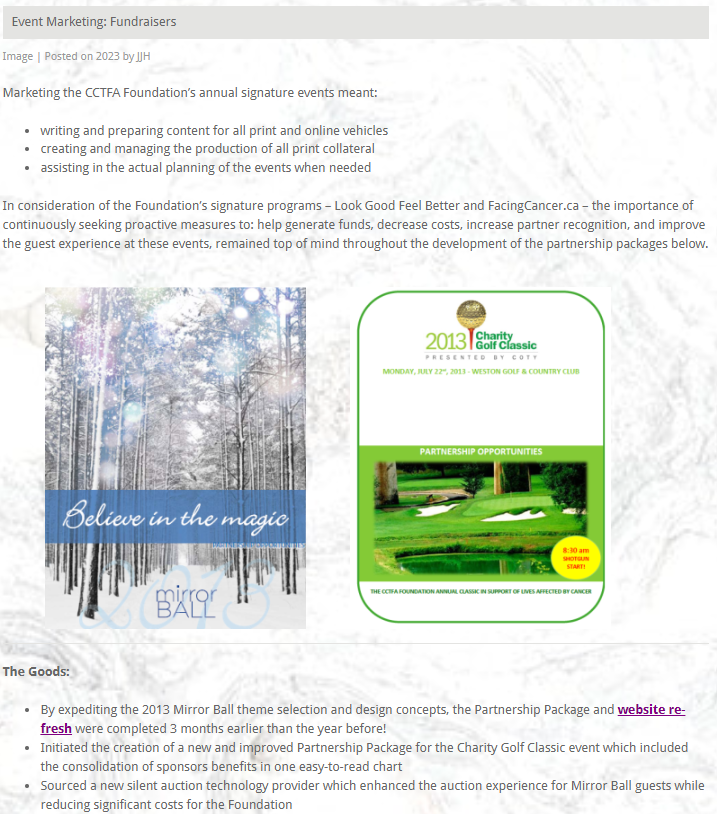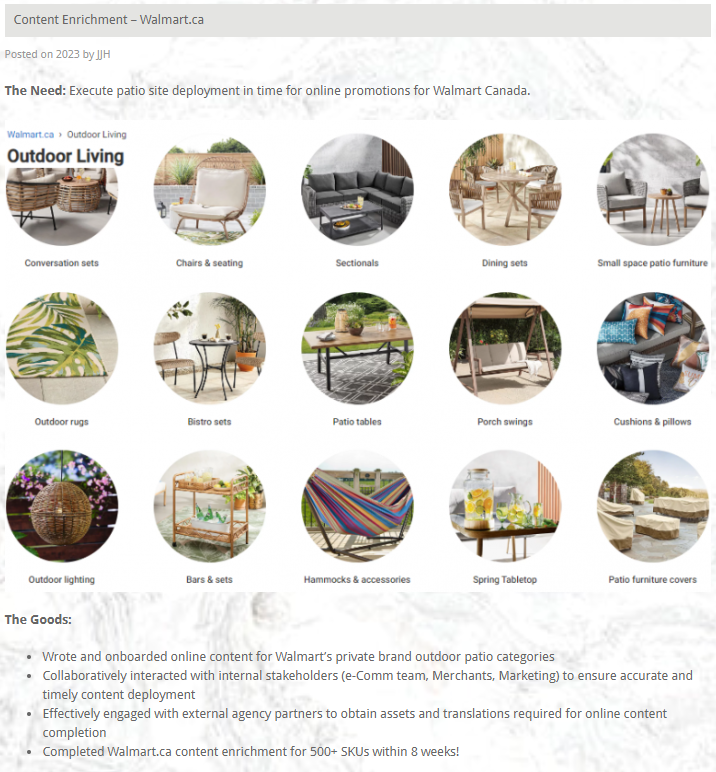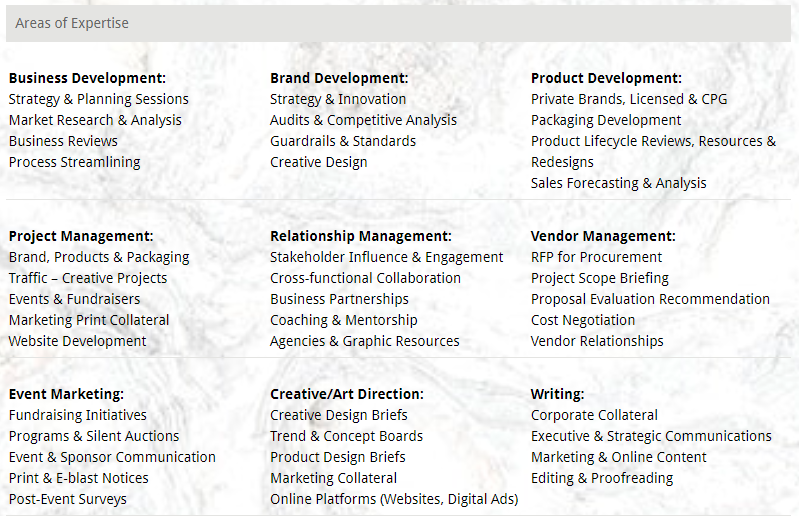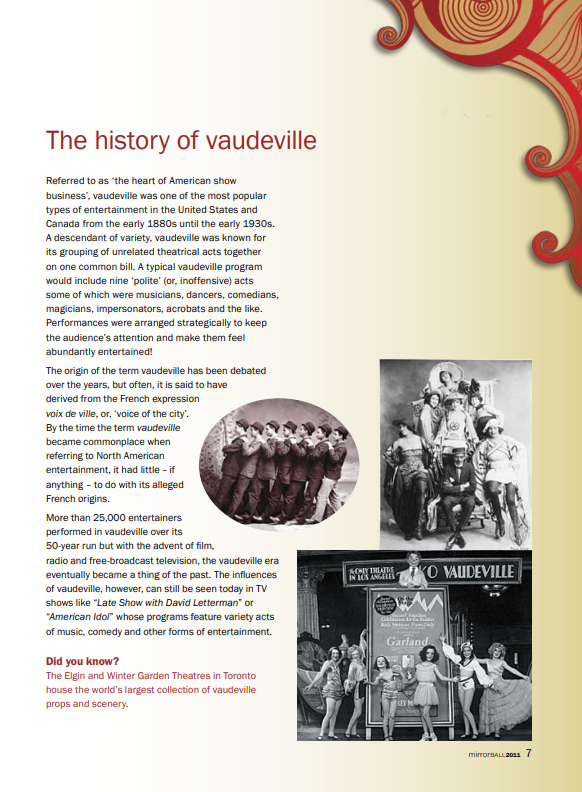 The Best Fit
Whether developing something from the ground up or building and/or improving upon something existing, I thrive in creative environments and enjoy helping brands connect with their audience through whatever project or initiative I'm a part of and I look forward to hearing about how I can assist you with yours!
In the short time that we have worked together, I have seen you as a strong and successful contributor to the overall business. You have a strong understanding of company objectives and have the skill set to deliver to these objectives – your relationships both internally and externally allow you to succeed in meeting all business needs. With the launch of the Joe Fresh cosmetics range, you had to wear many hats – you jumped in and managed this very effectively!

Director Health & Beauty, Loblaw Brands Ltd.