I'm Sara, a seasoned Paid Ads and Content Strategist renowned for crafting unique marketing strategies that defy the cookie-cutter approach. With over 10 years of marketing experience and background at the agency level, I've developed a deep understanding of what drives results. However, my true passion lies in working with small businesses, where I can make a significant impact alongside passionate entrepreneurs.
As a Social Media and Content Strategist, I specialize in developing captivating campaigns, optimizing their performance, and meticulously crafting bespoke strategies. My expertise extends to executing digital marketing audits and leveraging data-driven insights to shape winning strategies. As a Content Strategist, I bring a wealth of knowledge in SEO, content planning, digital content strategy, and email marketing.
With a knack for creating engaging and high-converting user-generated content, I've had the privilege of collaborating with prominent brands, fostering authentic connections with their audiences. In my experience as a Social Media Strategist and Manager, I orchestrate compelling content production, design effective social content strategies, and leverage social advertising to enhance brand visibility. I'm also passionate about empowering small business owners through tailored social media training sessions.
With a best-in-class approach to Meta ads strategies and the results to back it up, I unlock the full potential of digital advertising platforms, maximizing ad performance and delivering exceptional ROI for my clients. Driven by the belief that every business is unique, I take a holistic approach to understanding your brand, audience, and goals, ensuring that my strategies align perfectly with your vision.
Let's collaborate to create an extraordinary marketing journey that sets your small business apart from the rest. Together, we'll make a lasting impact in the digital landscape.
Work Samples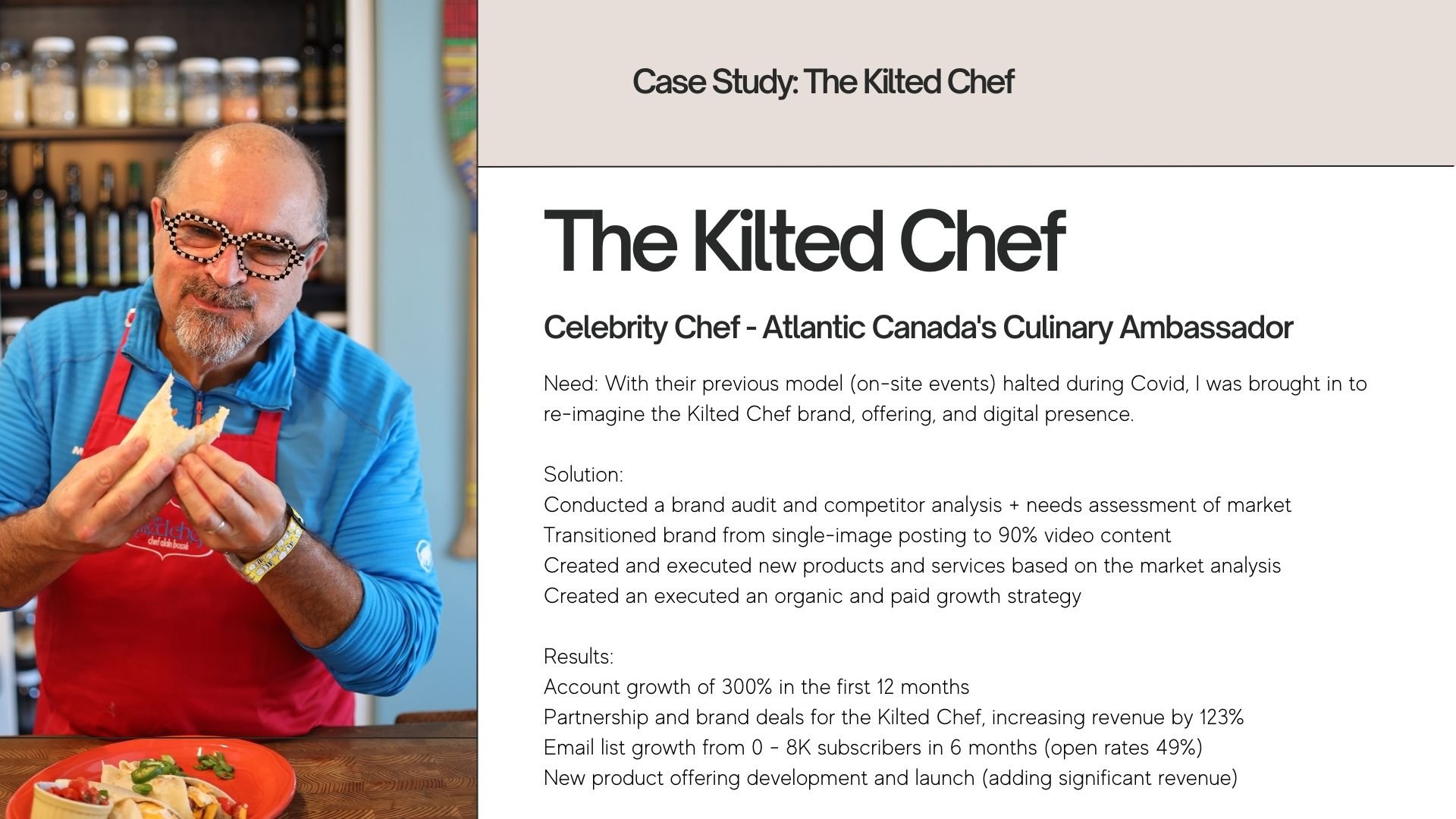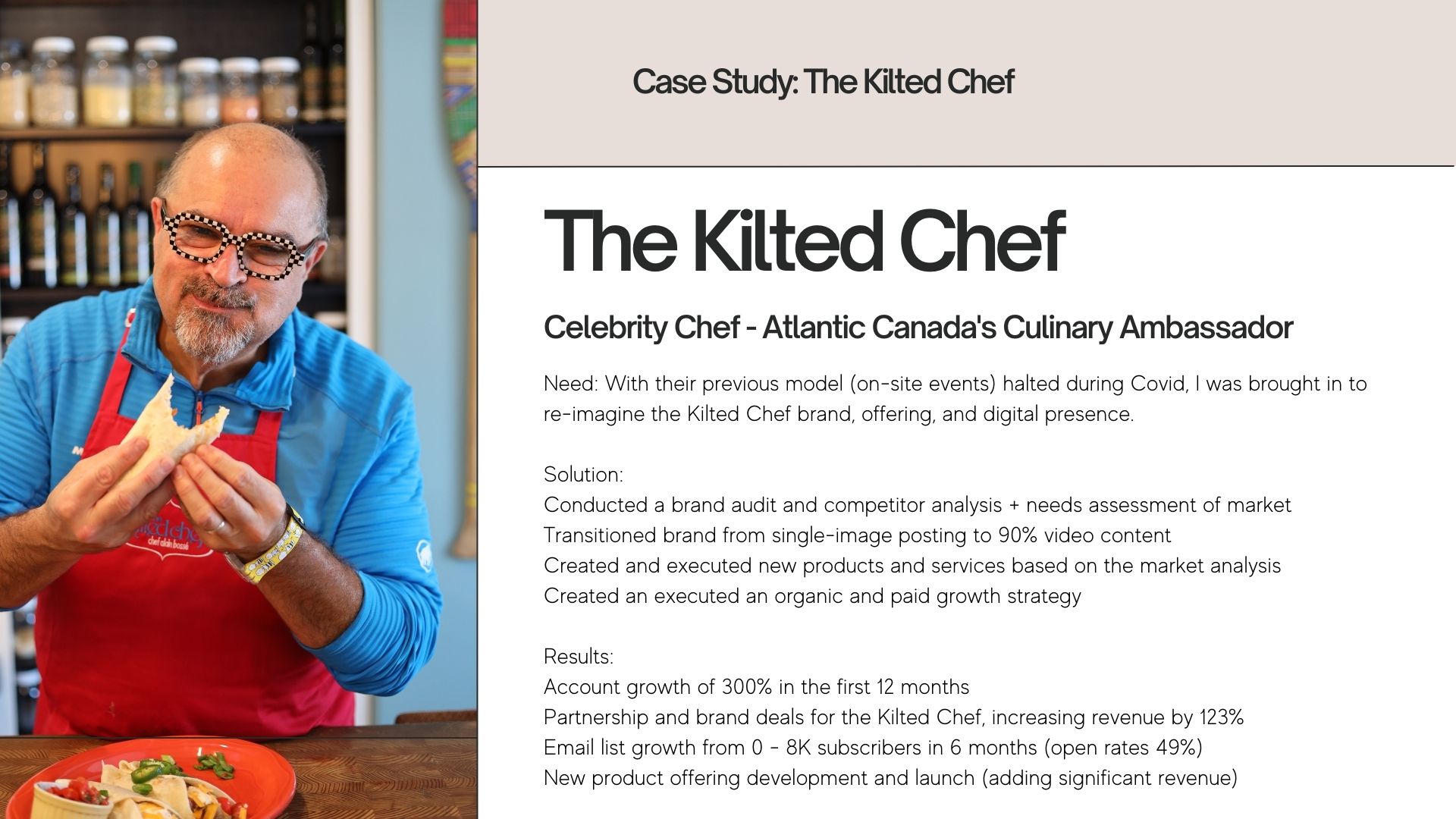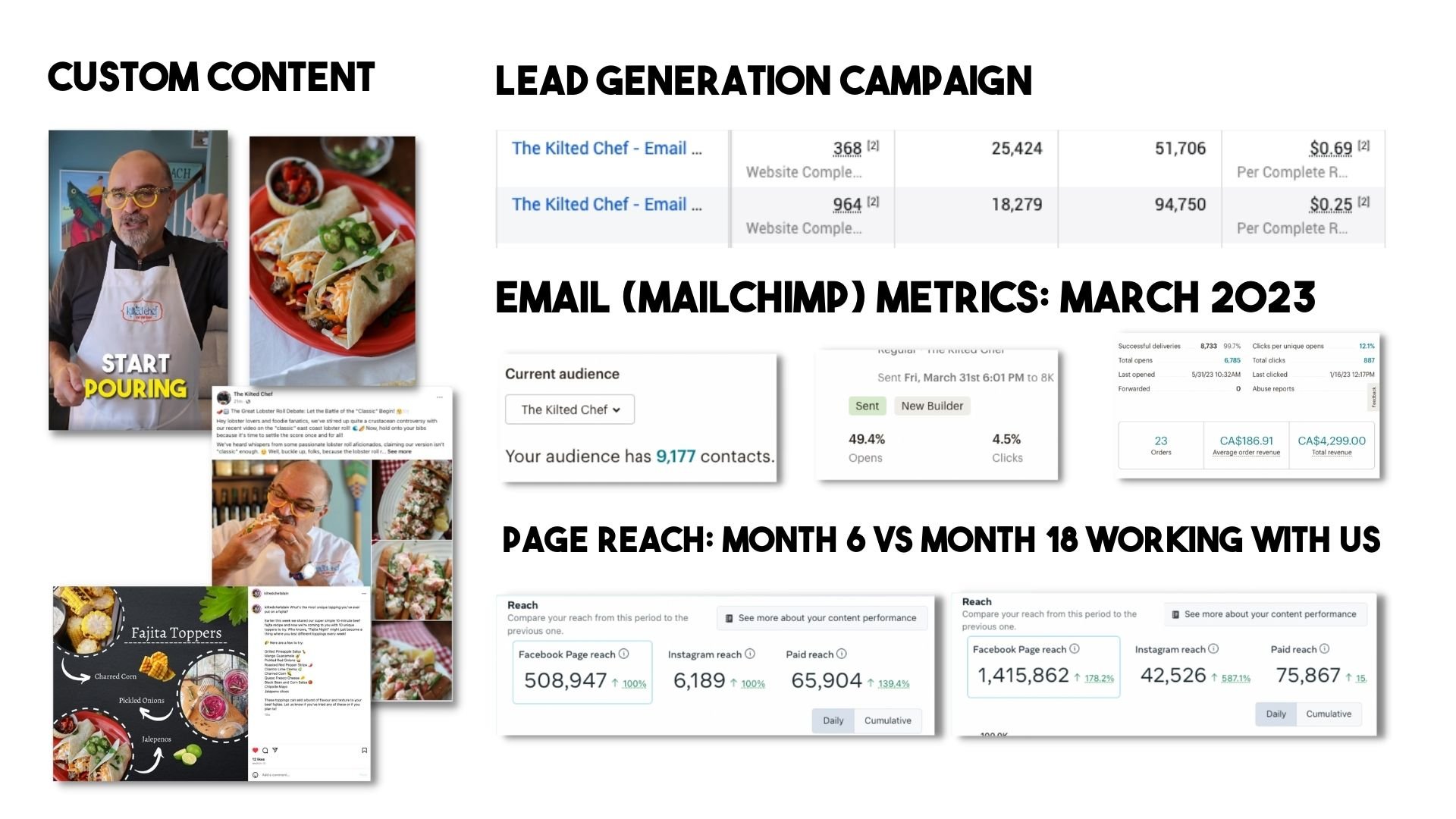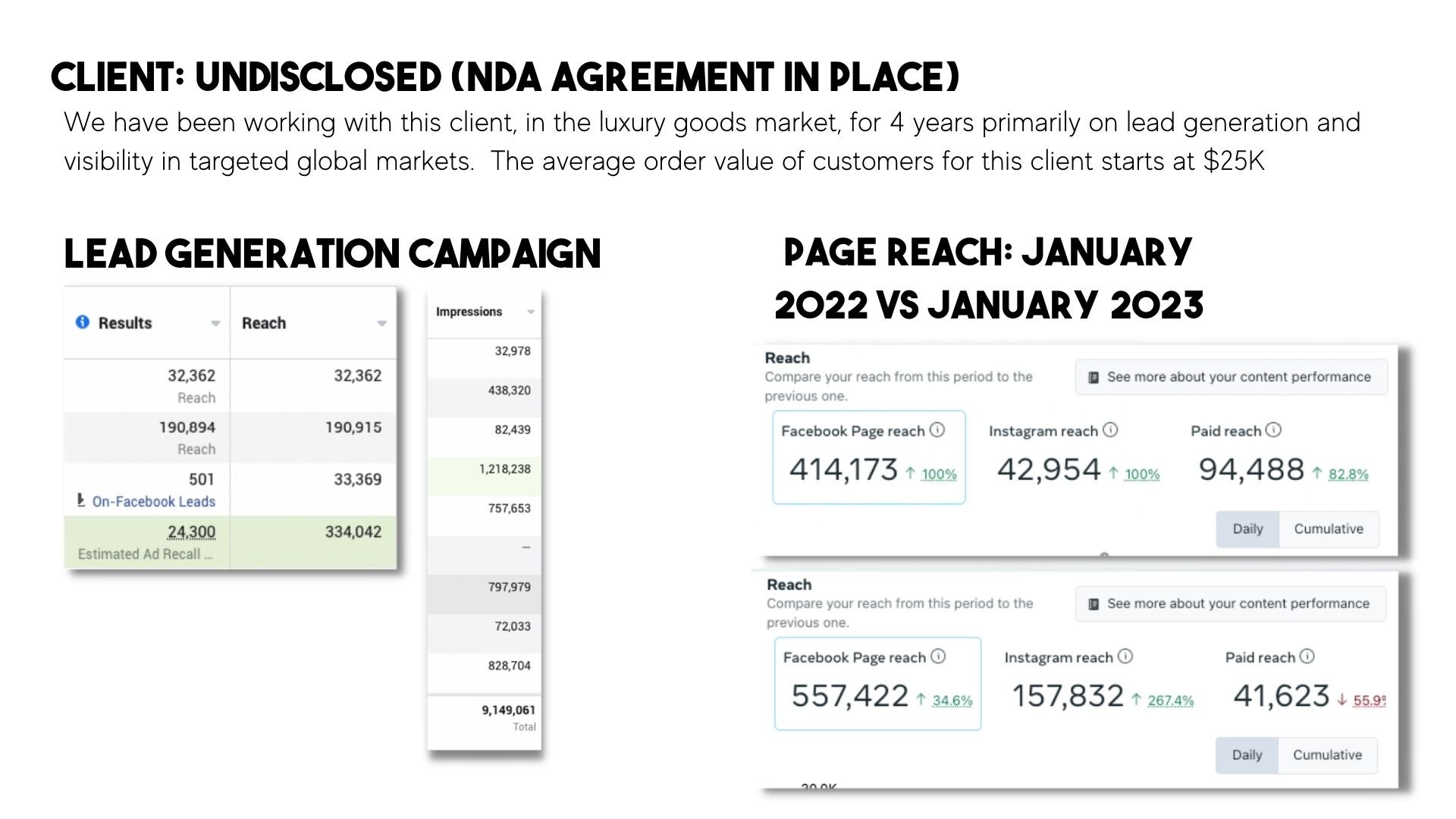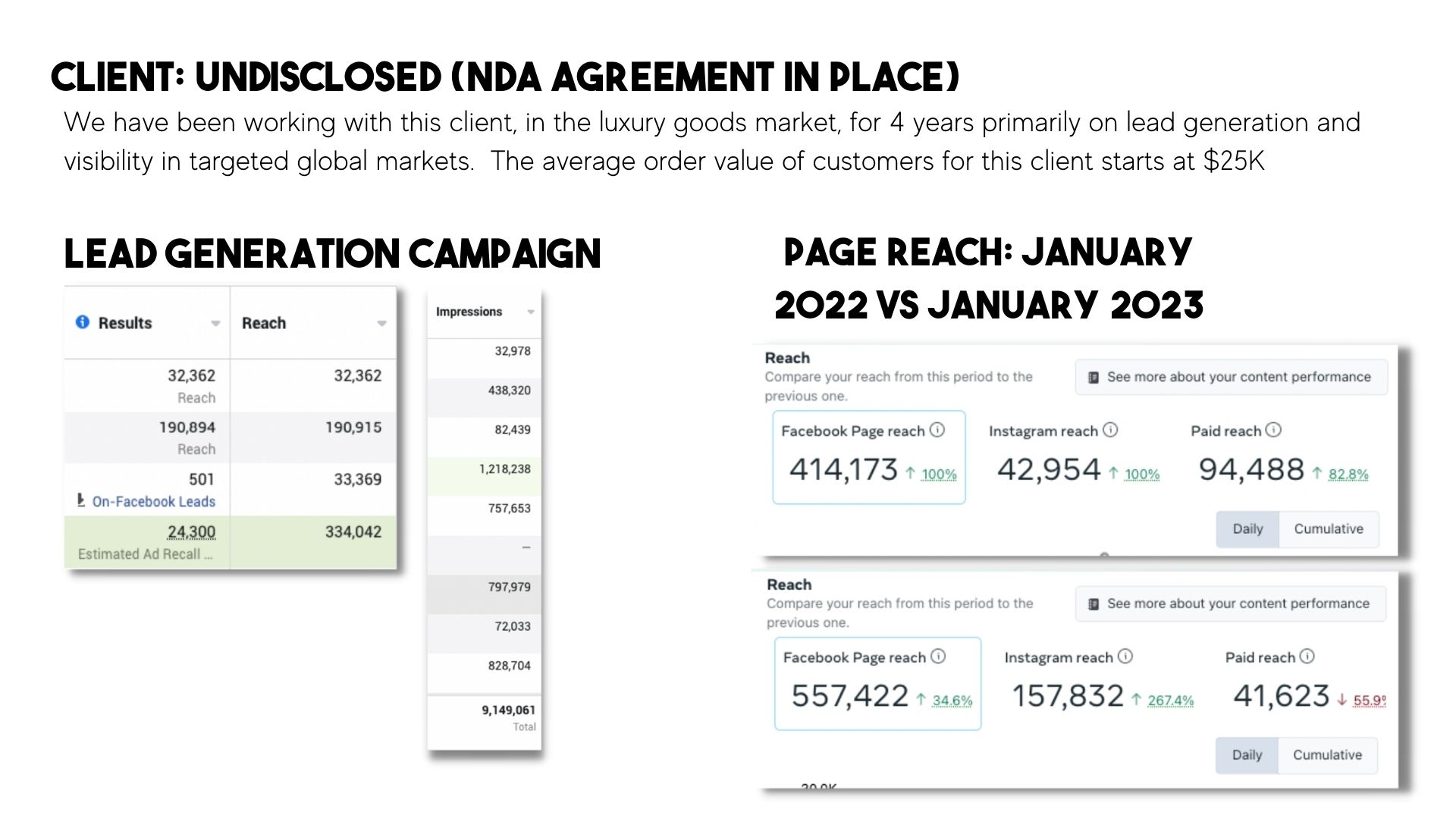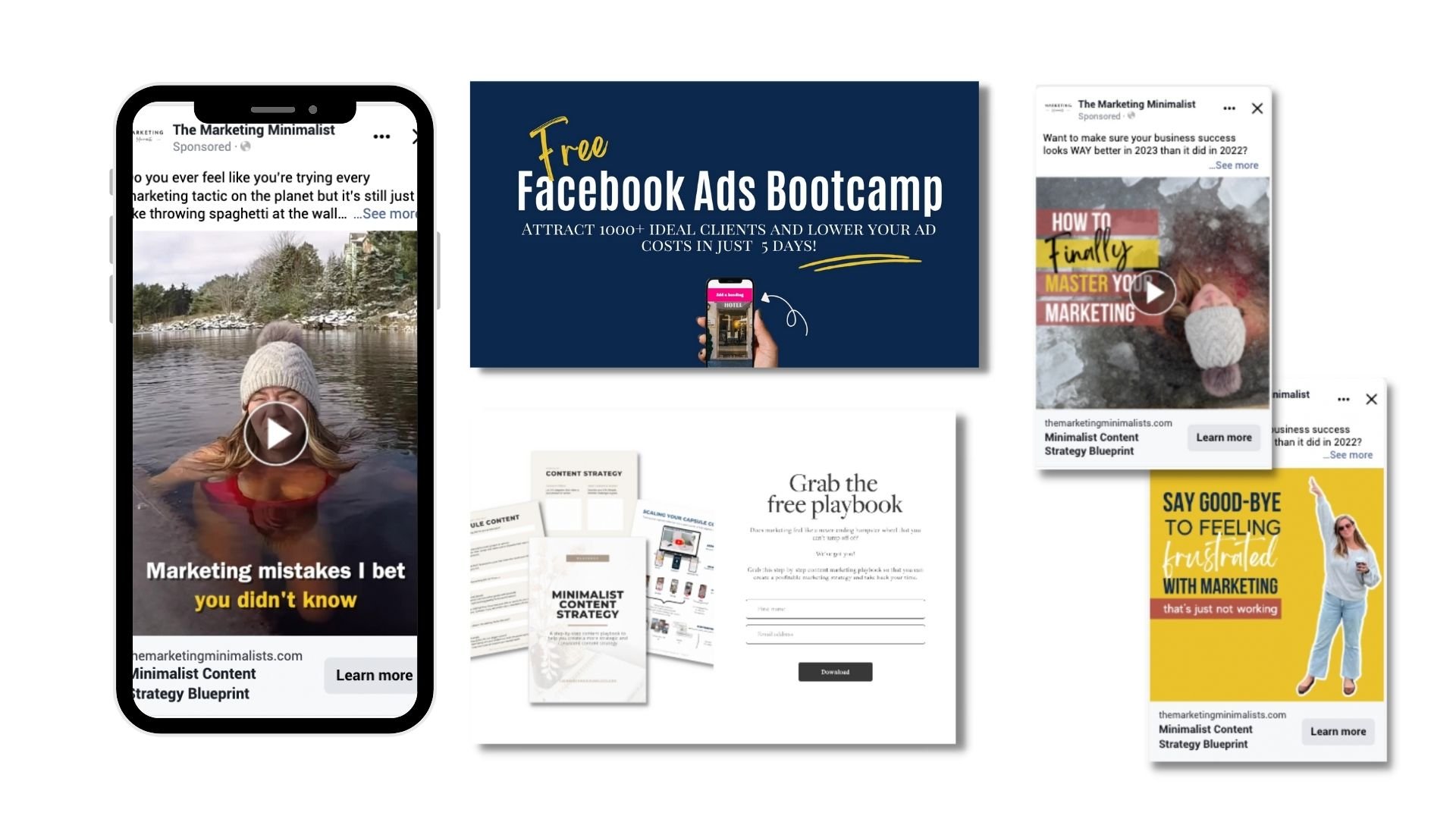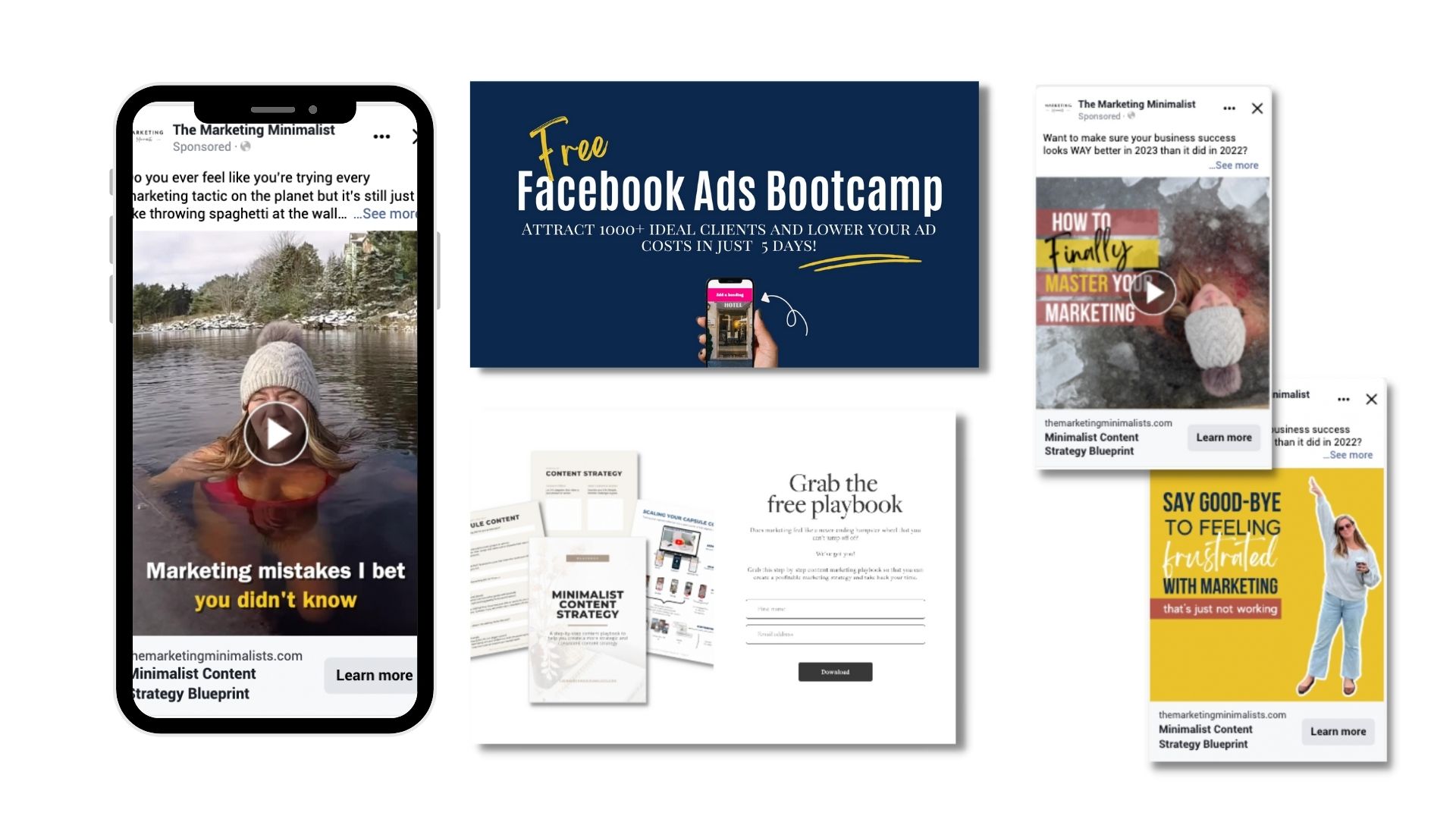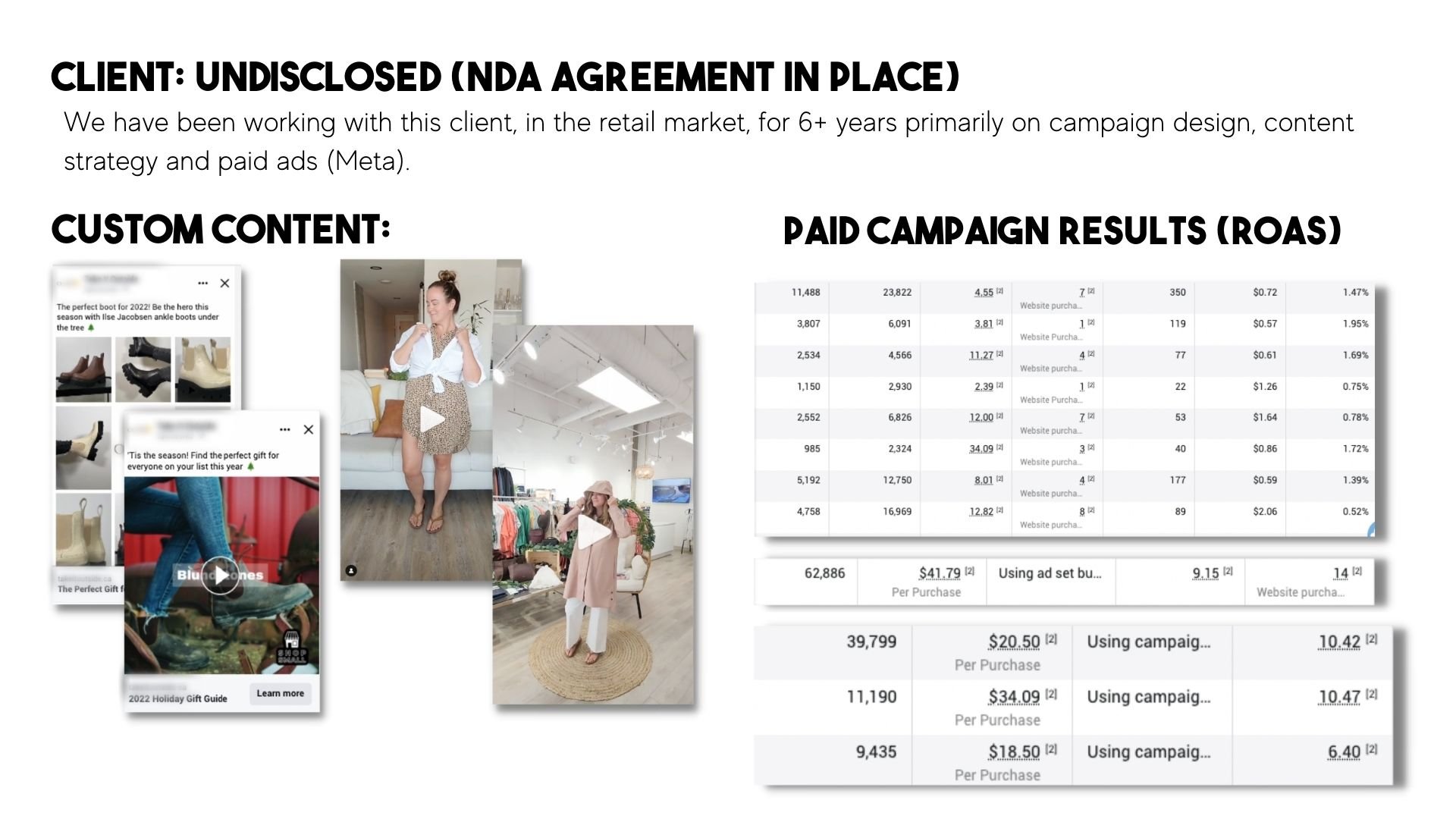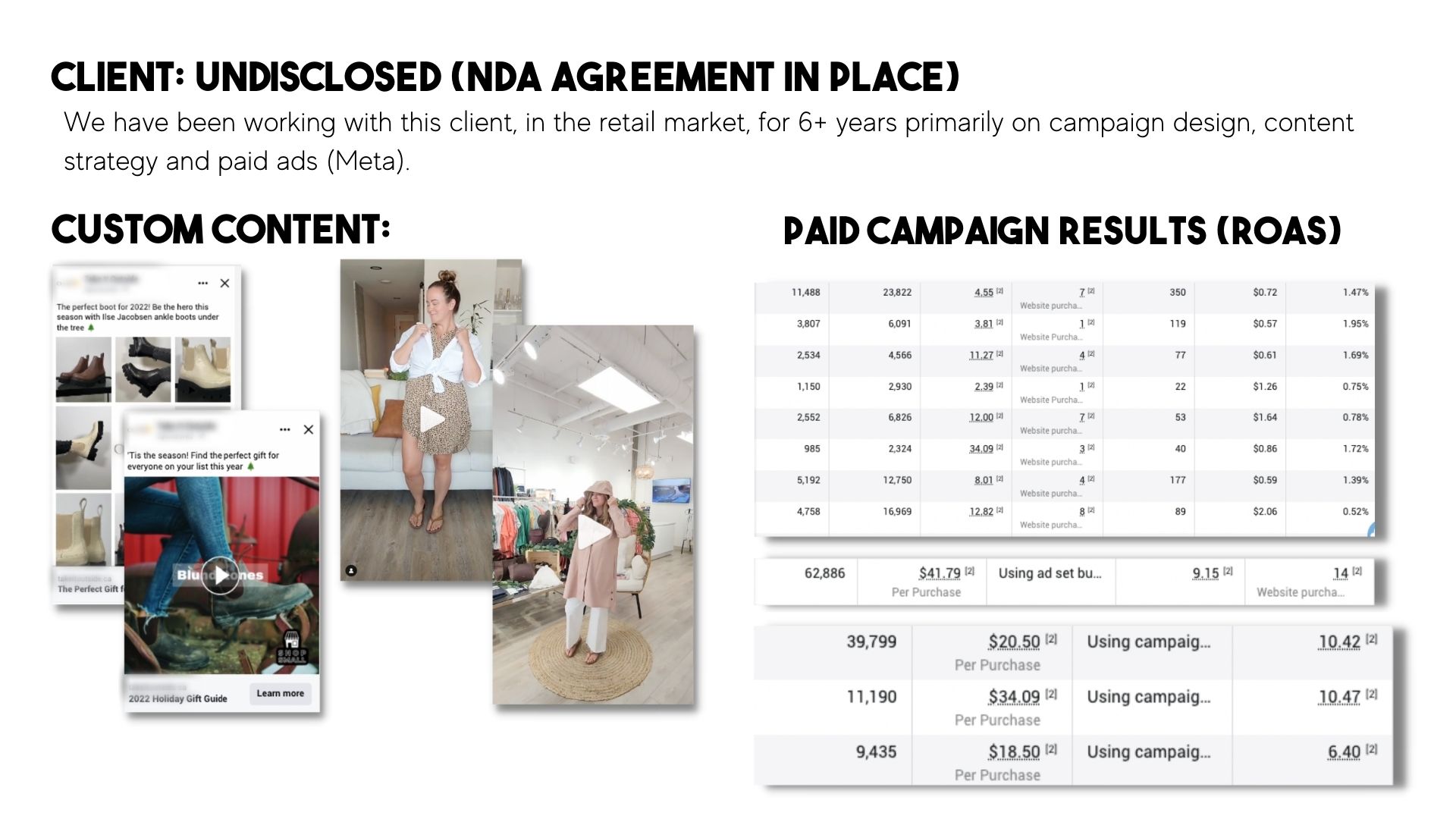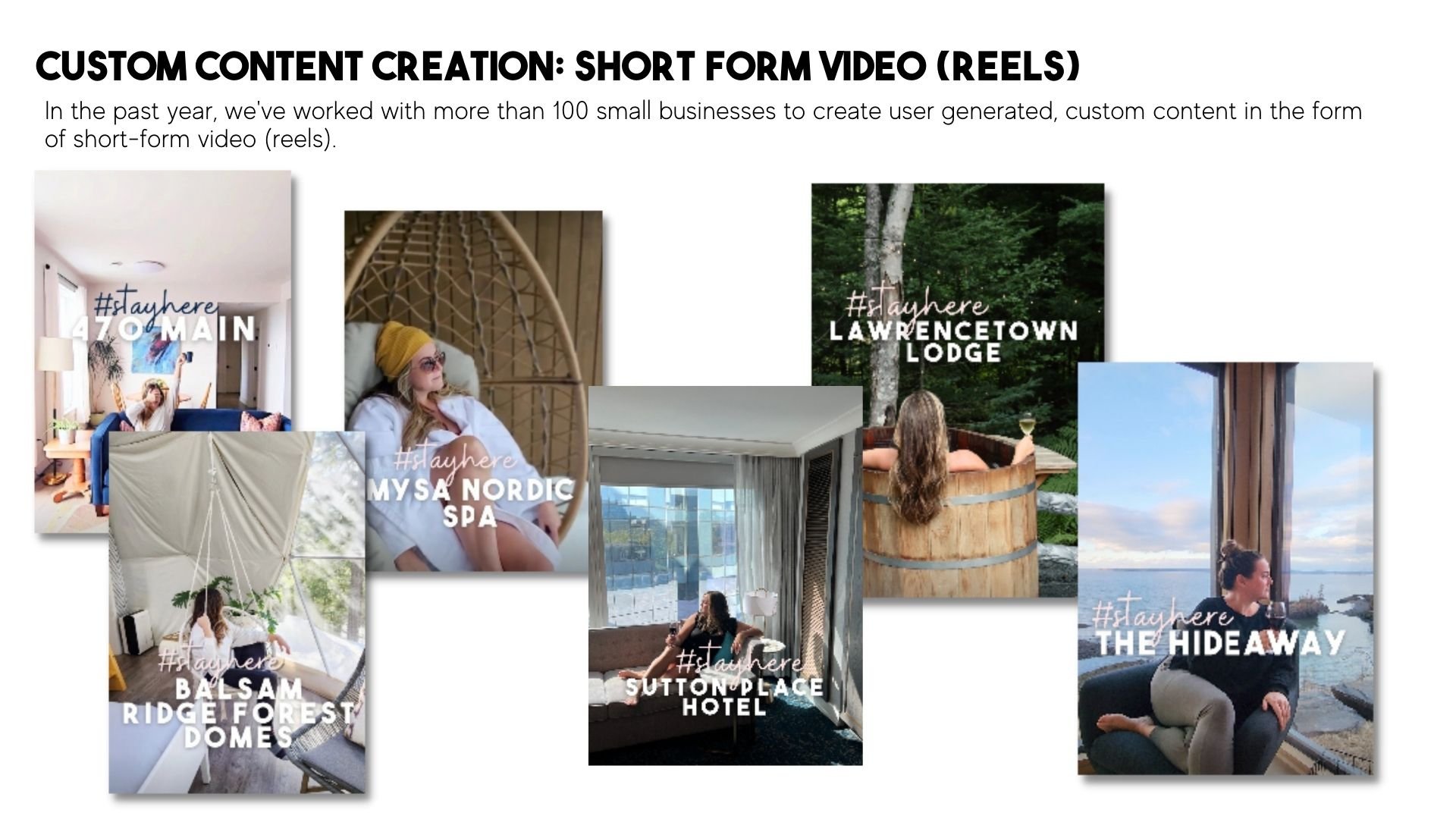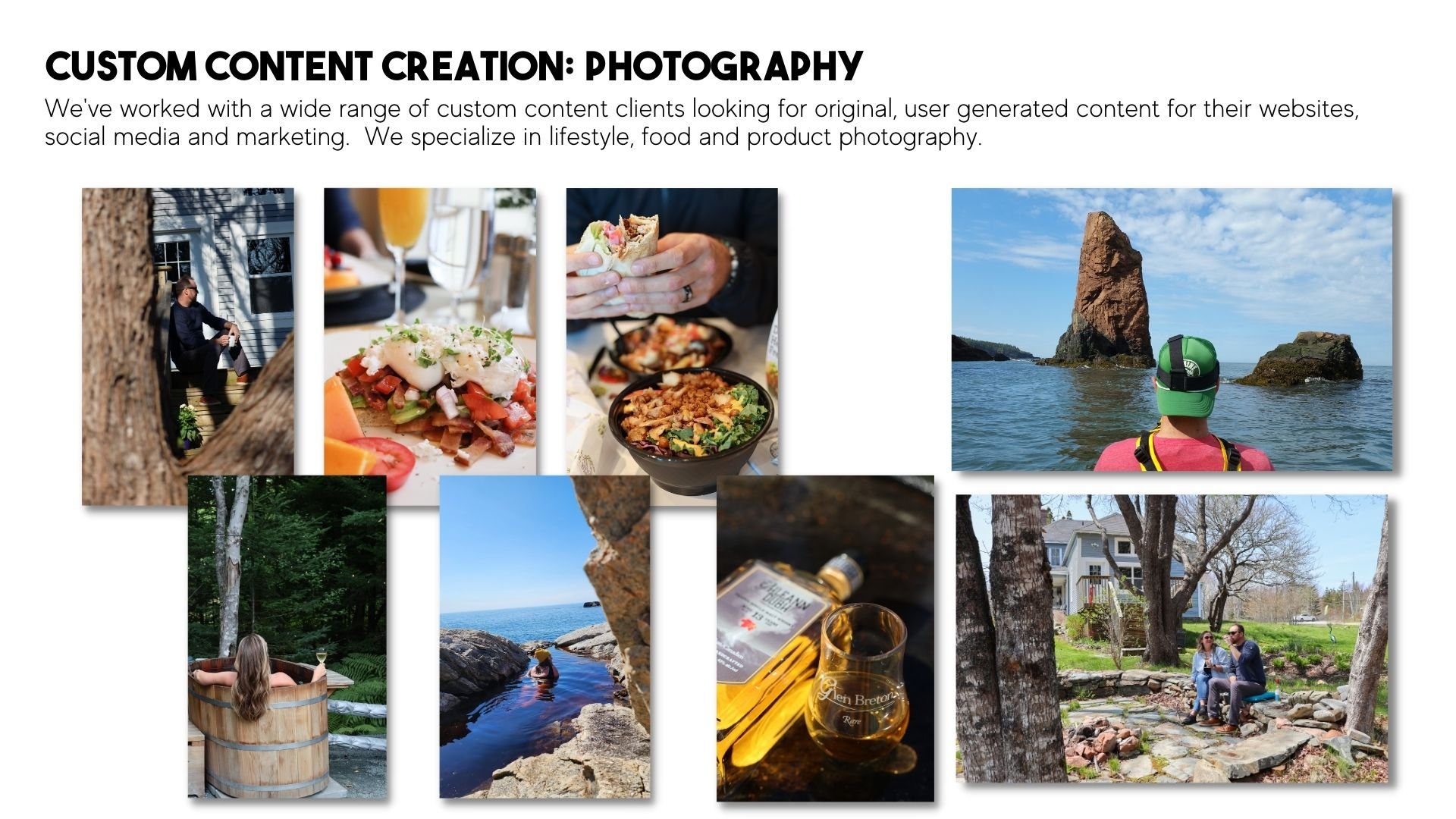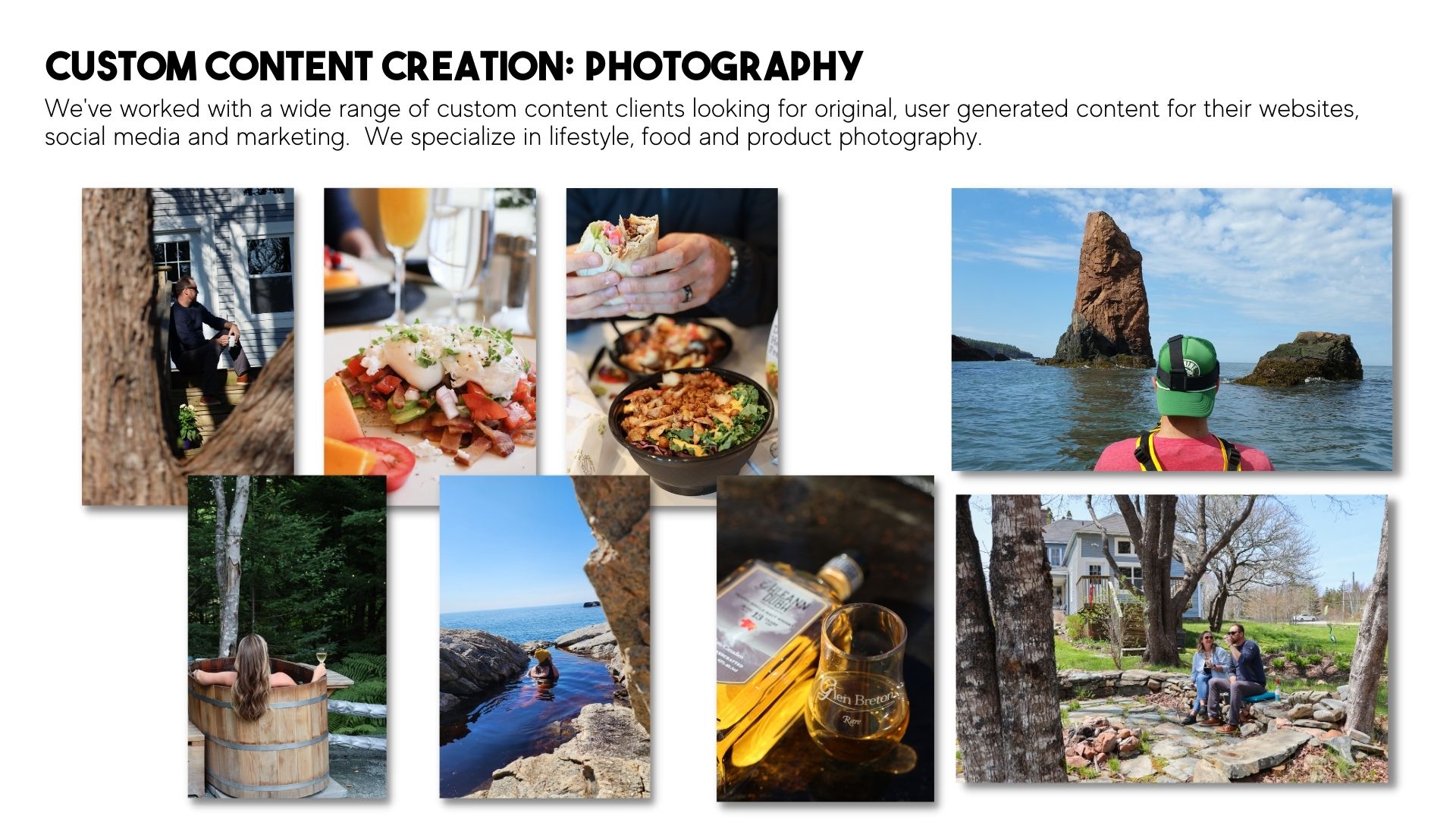 The Best Fit
I thrive when collaborating with ambitious small businesses that are eager to make a remarkable impact in their industry. The best fit is a visionary entrepreneur who understands the power of tailored marketing strategies and seeks to do things differently. I'm the perfect fit for someone who recognizes that their business is unique and values the importance of connecting with their audience in a meaningful way. Whether you're an innovative startup or a seasoned small business, my expertise lies in creating marketing strategies that align with your brand's identity, amplifying your voice, and resonating with your target market. I work well with leaders and organizations who understand the value of long-term strategy over tactics and gimmicks and want to see their vision executed in a professional, creative, and timely manner.
Working with Sara and Brent for the past 5 years has been a pleasure. They are organized, professional and SO much fun! Their knowledge and passion for bespoke marketing shows in all they do. They have been an instrumental partner for Take it Outside.

Sue Stanfield

Take It Outside Inc.