As a locally, nationally, and internationally published Photographer, I got my start shooting hip hop events and parties. Now 10 years in I'm proudly recognized as a 5-time official photographer for Burning Man, having also shot events for Grolsch Canada, Sick Kids Foundation, Toronto Life, and a national campaign for Big Brothers Big Sisters of Canada. I now specialize in dynamic, creative portraits and lifestyle content for small businesses and individuals. Capturing vibrant candid moments for lasting memories and increased brand affinity.
With over 4 years experience as a Social Media Manager and Content Creator, I've helped my clients elevate their social presence, reach new audiences and increase product sales. From carefully curated collections, strategic copywriting and scheduling, and using performance insights to achieve client goals, I have consistently delivered on projects and extended contract work. Recently of note I ideated, created, and ran a paid social media marketing campaign alongside an email marketing initiative to promote the sale of my clients aluminum-free body care products. The two week roll out, complete with content creation for all aspects, achieved a 139% increase in product sales. Seeing this opportunity for my client and taking the necessary steps to nurture and promote products to their target audience was a highlight of this partnership. I hope to do the same for future aligned clients.
Work Samples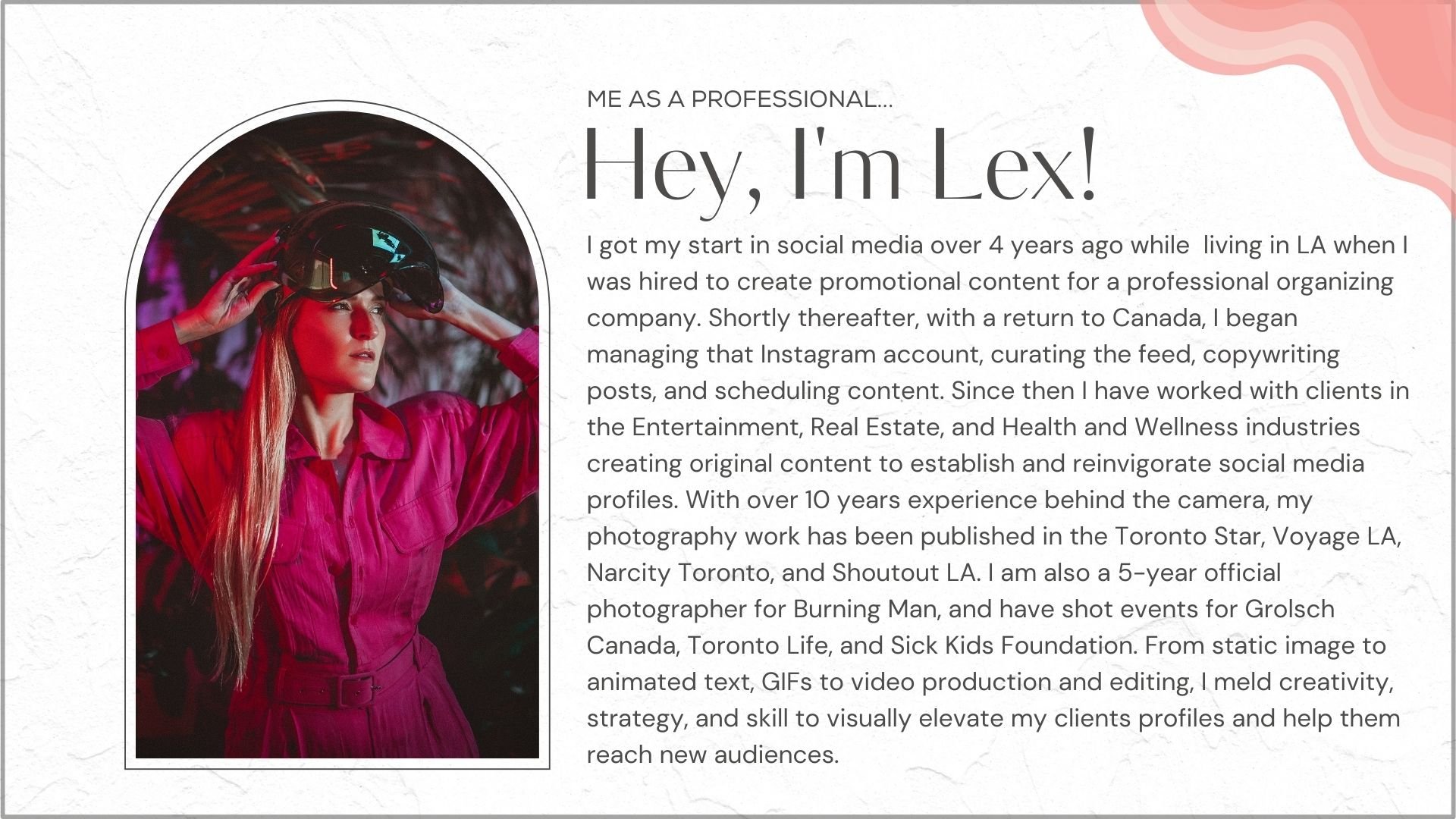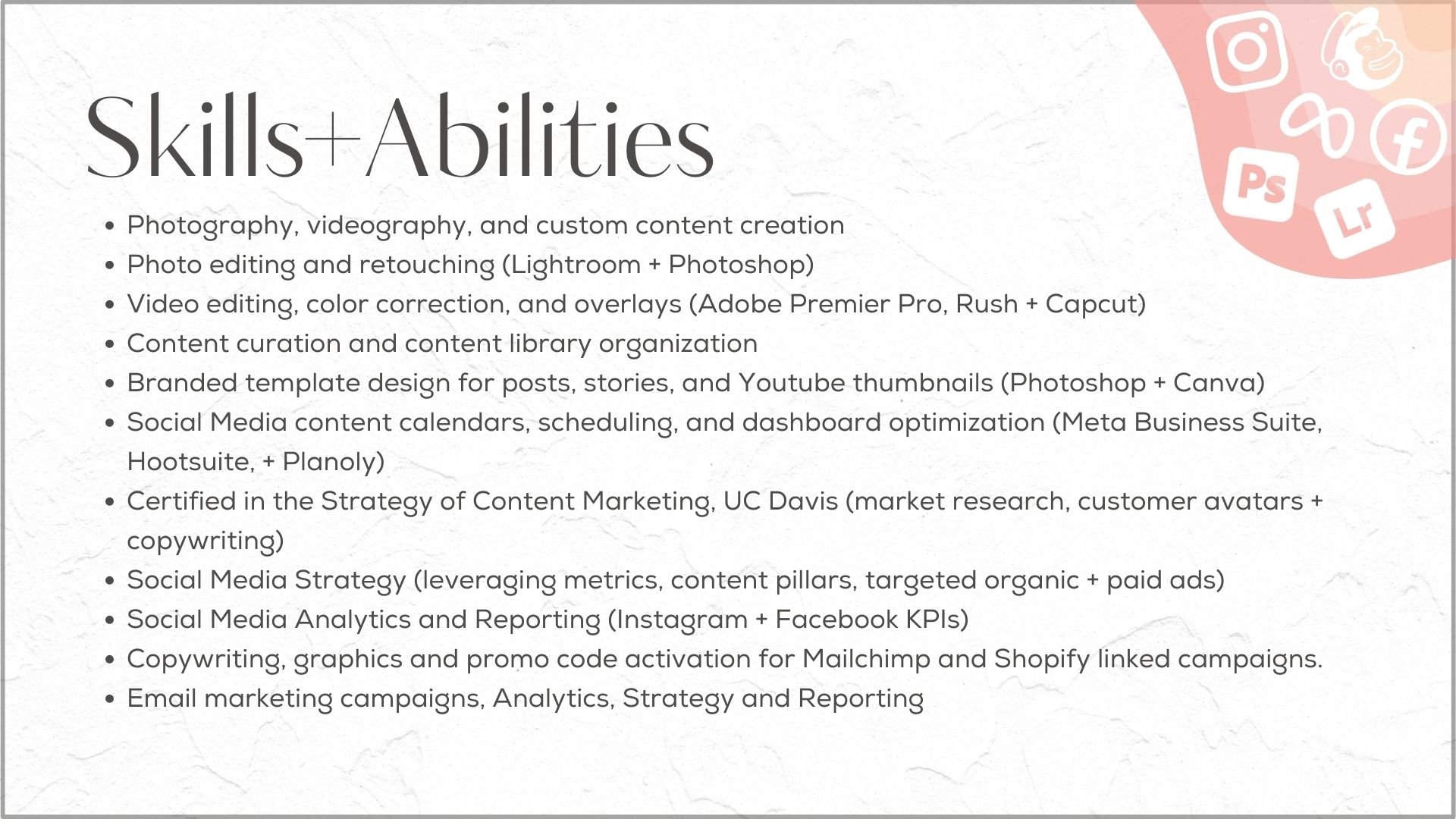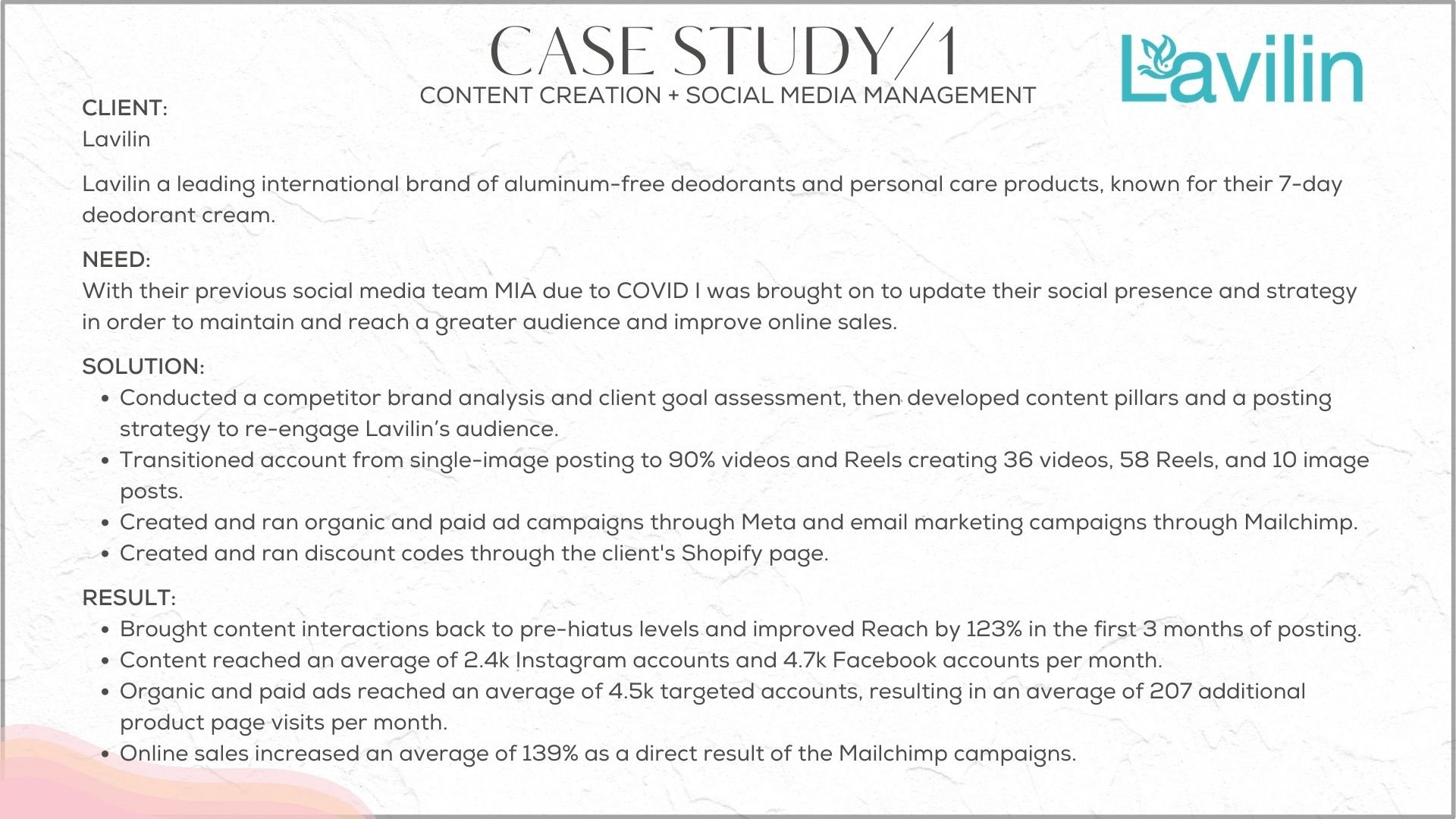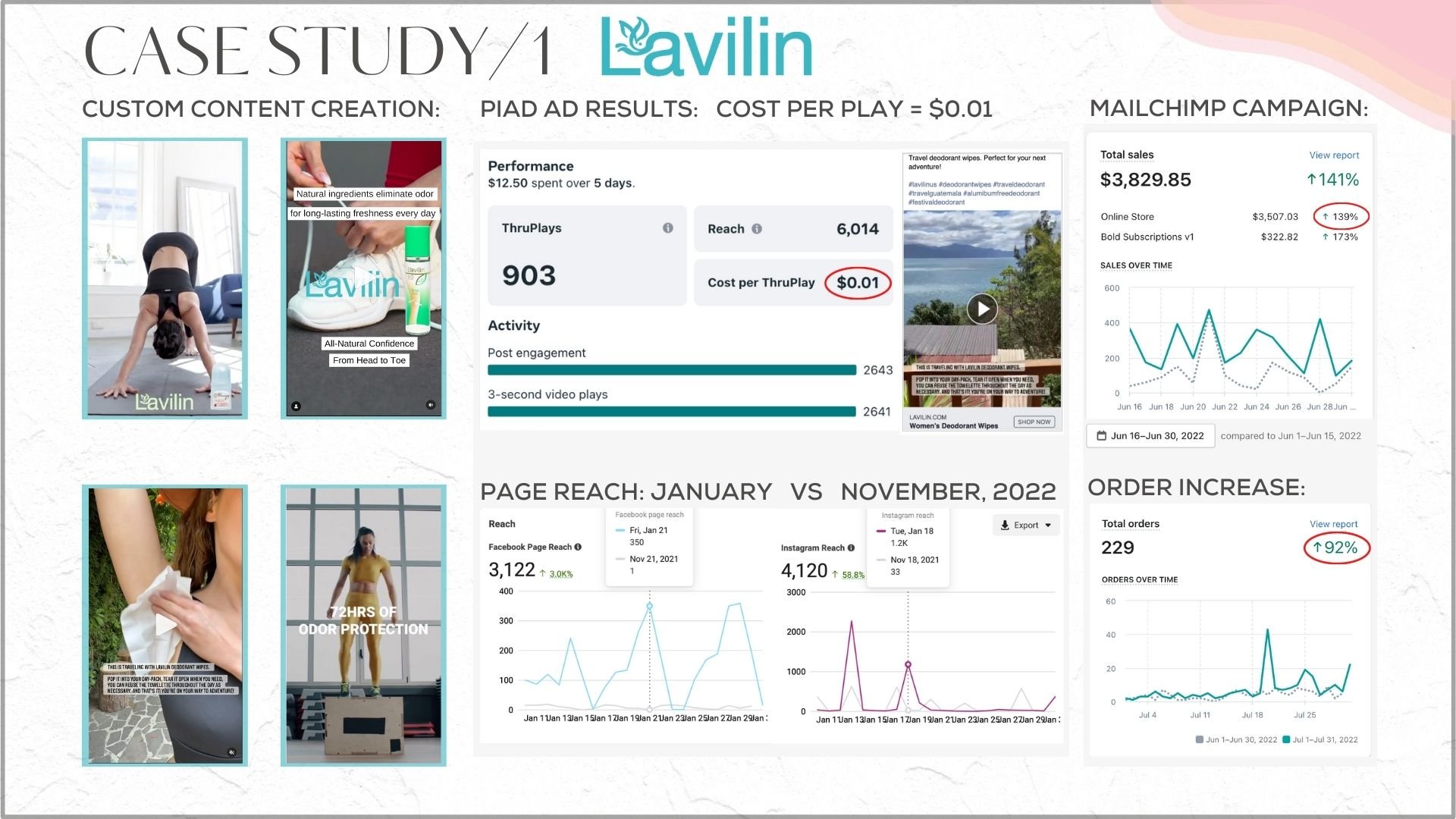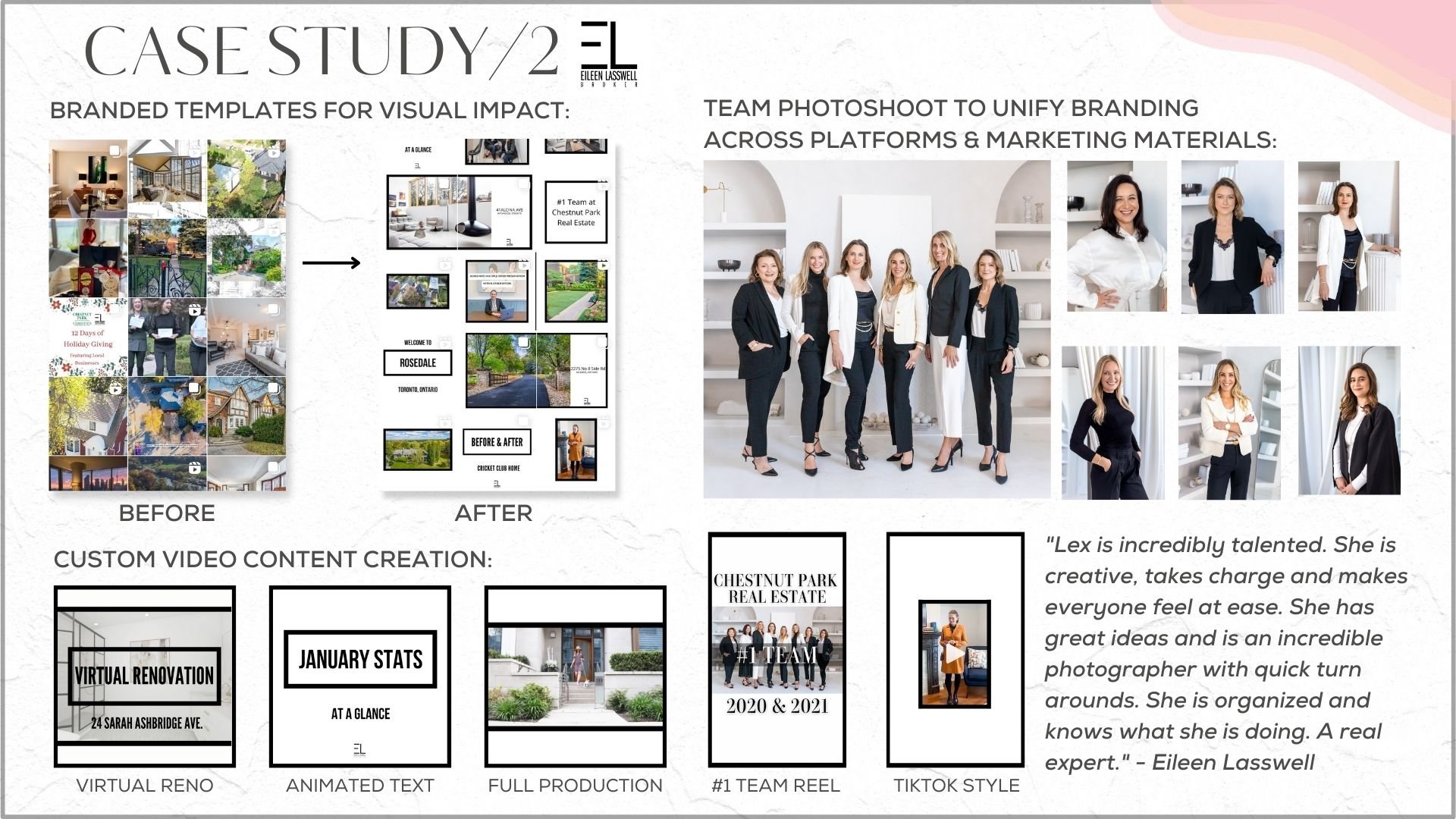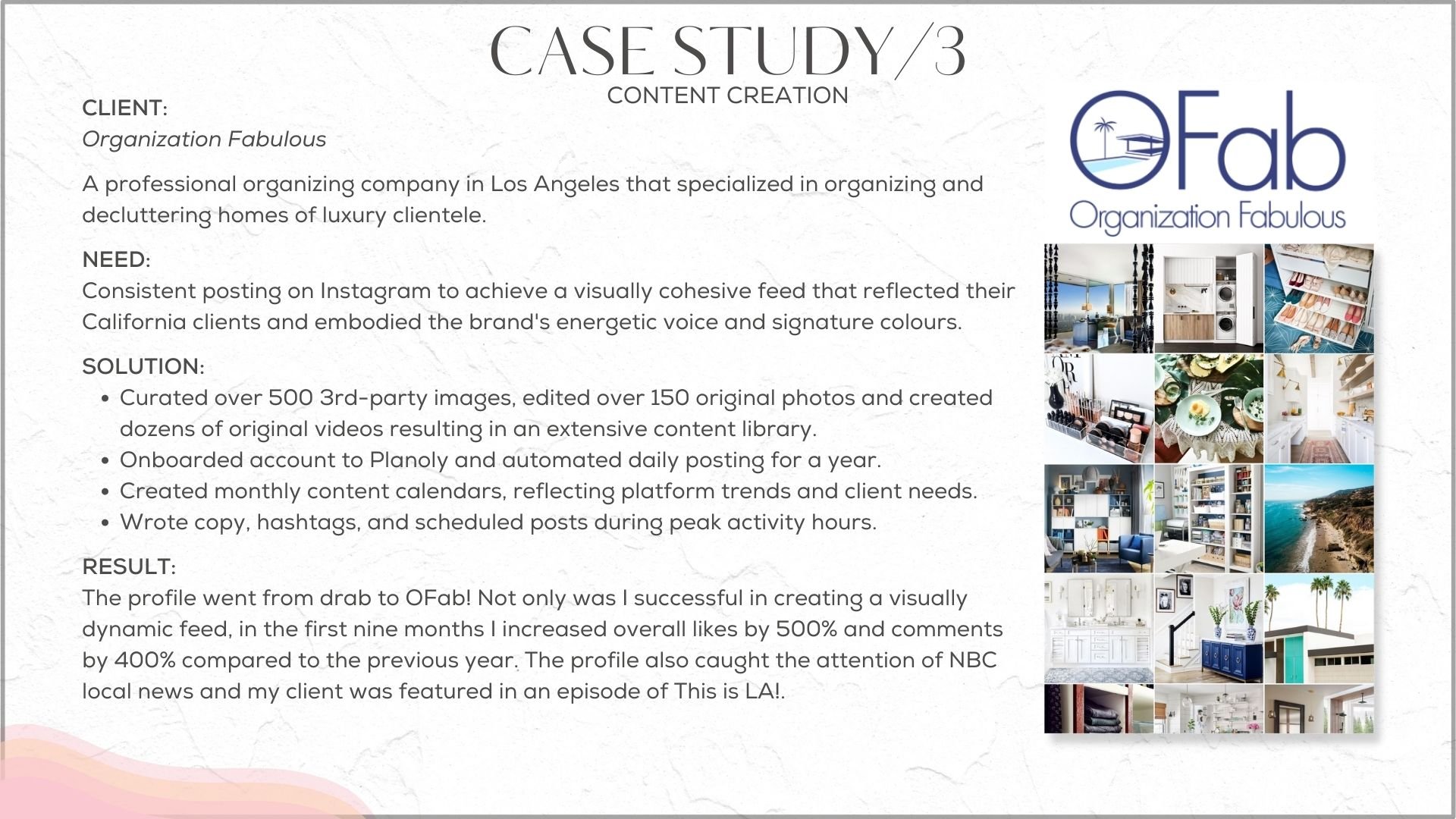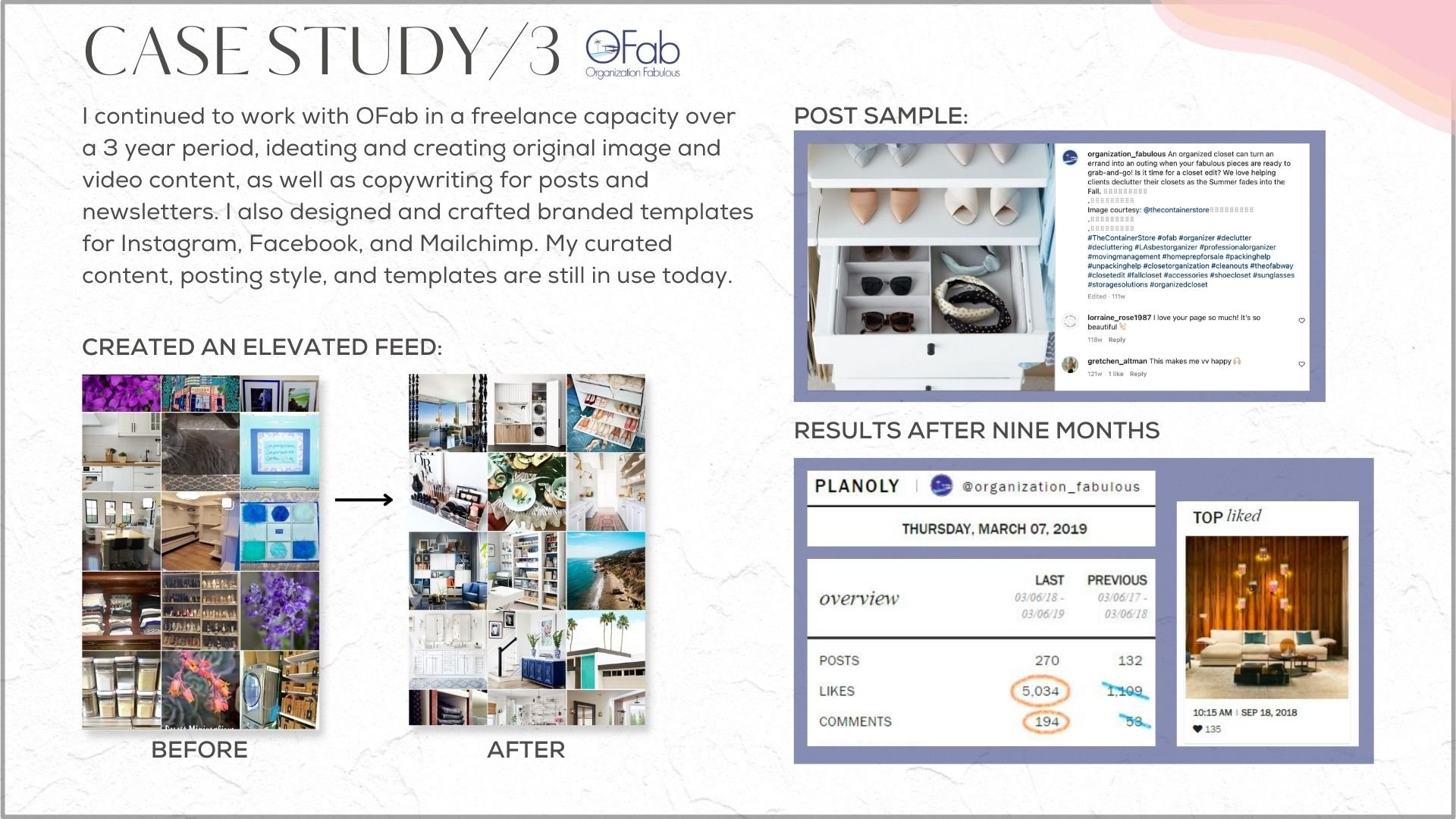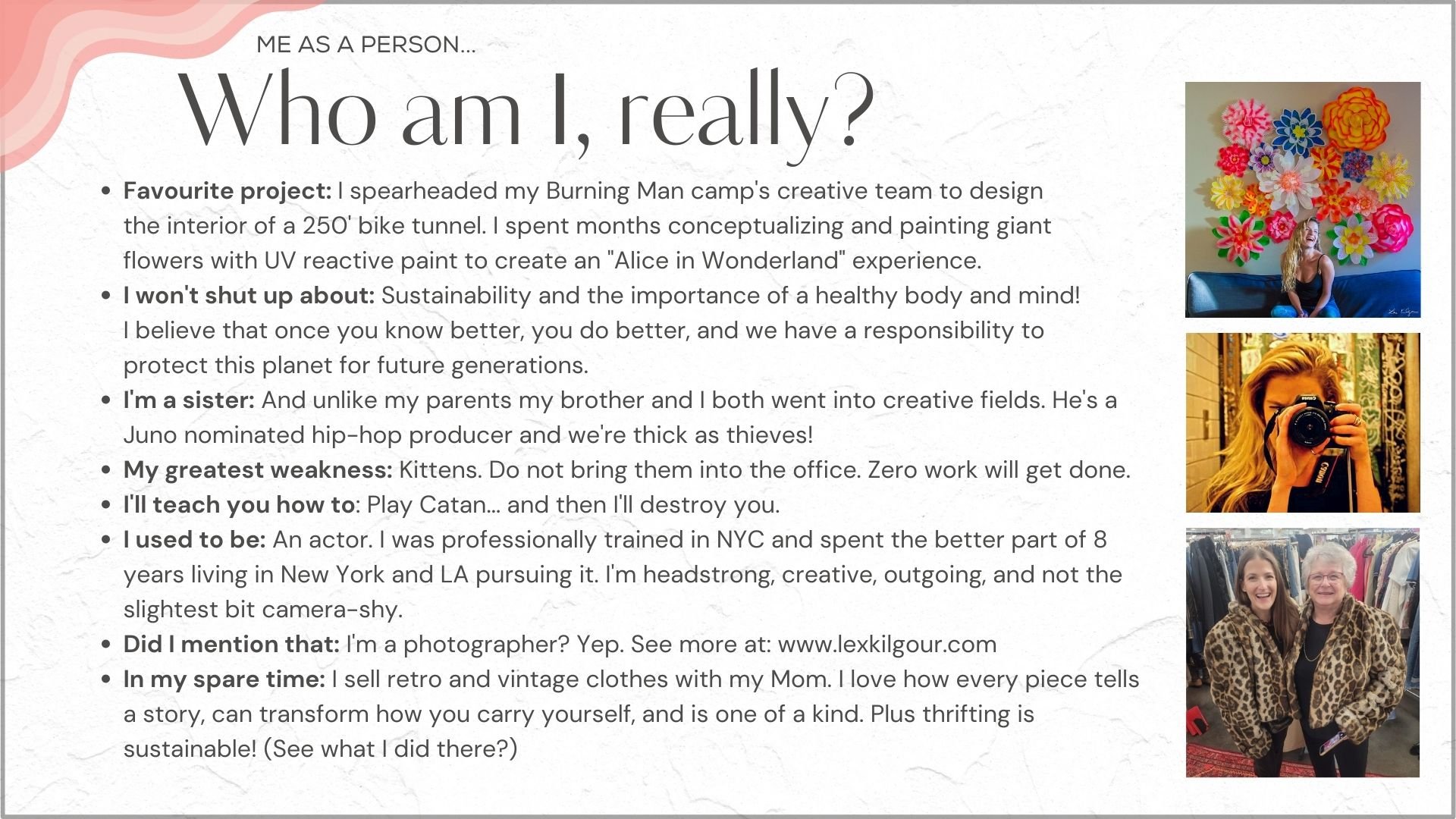 The Best Fit
Ideally looking to work with a small to medium sized business in the Health and Wellness or Fashion and Beauty space that is looking to add a creative content creator to their team. With a varied client background I like to pull inspiration from a multitude of sources and bring out of the box ideas to the table. Looking to flex my strengths as a content creator who understands and works well on the back-end, strategic side, but is not just about numbers. I want to work with a team that understands that succeeding to capture a small concentrated audience can be more impactful than reaching mass amounts of people.
Awards & Accomplishments
5-time Official Photographer for Burning Man.
Lex is an amazing photographer who provides a safe and warm environment for her clients to express themselves. I am usually a shy person but Lex's presence was able to bring the best out of me, and I was able to have one of the best experiences being in front of the camera and being just me. I highly recommend Lex - she is an extraordinary photographer who is very talented and genuinely so kind.

Vonnie Lee
Lex is incredibly talented. She is creative, takes charge and makes everyone feel at ease. She has great ideas and is an incredible photographer with quick turn arounds. She is organized and knows what she is doing. A real expert.

Eileen Lasswell
Lex is an absolute pleasure to collaborate with. Her creative vision and organization skills to make it happen are admiral. The comfort I felt from her warm hearted presence made our photo shoot. Her direction on how to create a story and embody energy really translated through her photography. All together, this was such a liberating day. Lex helped me explore my femininity in a safe and encouraging way. Thank you for helping me unveiled a part of me and see myself, capturing the process and the magic we created together.

Zack Savage